Provided are contact details for Gateshead Driving Test Centre, test route tips, test booking information and help passing the driving test in Tyne and Wear.
TEST CENTRE CONTACT DETAILS
Practical Driving Test Centre Address
Room 013 Woodside House
261 Low Lane
Horsforth
Leeds
West Yorkshire
LS18 5NY
Test Centre Details:  Ramp access to test centre for wheelchair user access. Male, female and disabled toilets available. Test candidate car parking facilities available.
Test Centre Provides Tests For: Car, Taxi, Motorcycle module 2, Approved driving instructor – part two, Approved driving instructor – part three
THE DRIVING TEST IN Horsforth
Busy 'A' roads, dual carriageways and rural roads (see the country road driving tutorial for using these road types) may all feature on the driving test. Narrow residential roads represent a hazard due to oncoming vehicles and width constraints – the passing parked cars tutorial provides assistance on narrow residential streets.
A full understanding of road systems such as roundabouts, junctions and crossroads is required. One driving test manoeuvre will be requested and a 1-in-3 chance of the emergency stop procedure. Around 10 minutes or so will be set aside from the 40 minute driving test for the independent driving.
---
Horsforth Driving Test Centre is situated around the outskirts of Leeds and will incorporate a diverse selection of road types. Test routes are available for many of the test centres and may include Horsforth driving test routes. Viewing the test routes provide test candidates with an insight into the various types of roads and traffic systems they're likely to encounter.
BOOKING A DRIVING TEST AT Horsforth DRIVING TEST CENTRE
It's worth checking to see if your test centre provides weekend Saturdays test. Traffic is often reduced at such times and may make the test easier. If booking during the week, try booking the test between 10am and 4pm. This way rush hour traffic will be missed. Check our driving test routes section to see if the test routes are available for this test centre. Understanding the different types of roads that you are expected to take will be of benefit.
Book a driving test by phone
Practical driving tests can be booked for any test centre including Horsforth by telephone. The book a driving test section contains the DVSA (Driver and Vehicle Standards Agency) contact numbers which will put you through to an automated booking service. A DVSA assistant can be reached by listening to the options provided when calling.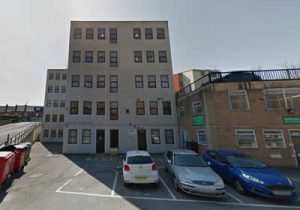 Book your driving test online
Booking the practical test via the internet is easily completed. The online system displays the availability of tests with dates and times to choose from. See the book a driving test section for booking a practical driving test at Horsforth.
Rescheduling or cancelling the driving test
A full refund can be given if you cancel the driving test from Horsforth driving test centre providing 3 clear working days notice is given. If such notice is not given, the DVSA are unable to offer a refund. The same notice is required for rescheduling the driving test. The above contact details can be used for such purposes.
Horsforth DRIVING TEST CENTRE PASS RATES
Driving test pass rates vary for many reasons. Often the location of the test centre has an impact on pass rates. Once you have located your nearest test centre, the driving test pass rates section offers pass rate statistics for most of the UK practical driving test centres.
Horsforth TEST CENTRE TELEPHONE NUMBER
It is possible in some cases to contact your practical driving test centre only to inform the centre manager that you may be running late, or if a scheduled driving test is still going ahead due to for example bad weather. See driving tests in bad weather for further information. Driving tests cannot be rearranged, booked or cancelled via test centres directly and can only be done via the DVSA. The Horsforth Driving Test Centre contact telephone number may be located within the driving test centre contact numbers section.
PRACTICAL DRIVING TEST CENTRE REVIEWS
Writing a review of Horsforth Driving Test Centre whether good or bad will help others in deciding which test centre to use and what to expect on their driving test. As an example, let other know whether you passed or failed, what your examiner was like, how difficult was it and what were the test routes like. It's quick and simple – no signup necessary and only your nickname will be displayed. To ensure your review meets our guidelines, please read our Terms and Conditions prior to submission.
Average rating:
6 reviews
Feb 15, 2018
I failed based on undue hesitation at a roundabout, but in all fairness it was my fault a silly mistake to make otherwise I would've passed. Can't blame the examiner for you not being able to pass your test. It's their job to make sure you're safe enough to be on the roads.
Jan 2, 2018
Good examiner , explained things in plenty of time . Would recommend
Jul 16, 2017
wont be going back please do no go thay wont pass u even wen u dont do owt wrong
Jul 15, 2017
1st test f**ked me on turn in road 2 test thay said wrong lane all about the money pile crap
Jun 20, 2017
In all sincerity, I cannot recommend Horsforth, while a very few of the examiners are considerate and help calm you down knowing you may be nervous, a common factor amongst them is that they fail you even due to the reckless or inconsiderate driving of other road users. They sometimes put you and other road users in more danger by stopping the vehicle suddenly while in motion, claiming colition when it's so clearly not the Case. People should not be marked down due to other roads users mistakes. I recommend there should be an external body that reviews and regulates the affairs of the DVLA examiners.