Provided are contact details for Hull Driving Test Centre, test route tips, test booking information and help passing the driving test in East Yorkshire.
TEST CENTRE CONTACT DETAILS
Practical Driving Test Centre Address
Reservoir Road, Off Clough Road
Kingston upon Hull
Hull
East Yorkshire
HU6 7PY
Test Centre Details:  Ramp access to Hull Driving Test Centre for wheelchair users. Male, female and disabled toilets available Car parking facilities for test candidates.
Test Centre Provides Tests For: Car, Taxi, Motorcycle Module 1, Motorcycle module 2, Approved driving instructor – part two, Approved driving instructor – part three
THE DRIVING TEST IN Hull
Hull Driving Test Centre (Craven Park) will require a high standard of driving and safety over typical road systems to include crossroads, junctions and roundabouts of varying types and sizes. During the driving test, quiet residential roads are frequented where hazards occur due to narrow lanes and oncoming vehicles. This can be difficult for learner drivers, particularly when passing parked cars in such areas.
The test will include busy 'A' roads such as the A1079 and A1165. Test routes often extend outside of towns and cities into rural areas where the examiner tests your ability at country road driving.
The examiner will require you to demonstrate one manoeuvre of the possible four and a 1-in-3 possibility of the emergency stop being requested. The independent part of the driving test (independent driving) will require 10 minutes of test time. This section of the test requires reading and following basic maps or road signs.
BOOKING A DRIVING TEST AT Hull DRIVING TEST CENTRE
Gaining an understanding of the various Hull driving test routes will benefit you in terms of knowing the types of routes and roads that the examiner will be requesting on the day. Statistically learner drivers have a higher chance of passing the driving test when roads are quieter.
If you intend on booking the driving test during Monday to Friday, opt for the time outside of rush hour. This is often from between 10am to 4pm. It may also be an idea to check test centre availability for Saturday test bookings. Driving tests provided on Saturdays have a slightly higher fee imposed.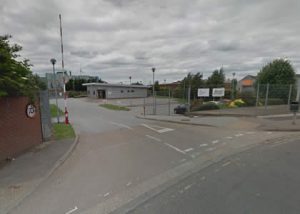 Book a driving test by phone
Practical driving tests can be booked for any test centre including Hull by telephone. The book a driving test section contains the DVSA (Driver and Vehicle Standards Agency) contact numbers which will put you through to an automated booking service. A DVSA assistant can be reached by listening to the options provided when calling.
Book your driving test online
Booking the practical test via the internet is easily completed. The online system displays the availability of tests with dates and times to choose from. See the book a driving test section for booking a practical driving test at Hull.
Rescheduling or cancelling the driving test
3 working days notice is required to cancel the driving test at Hull if you require a full refund. The same conditions apply if you wish to reschedule. Cancellations and rescheduling can be done via the contact details above.
Hull DRIVING TEST CENTRE PASS RATES
Driving test pass rates vary for many reasons. Often the location of the test centre has an impact on pass rates. Once you have located your nearest test centre, the driving test pass rates section offers pass rate statistics for most of the UK practical driving test centres.
Driving Test Routes for Hull
Test routes are available for many of the test centres and may include Hull driving test routes. Viewing the test routes provide test candidates with an insight into the various types of roads and traffic systems they're likely to encounter.
Hull TEST CENTRE TELEPHONE NUMBER
It is possible in some cases to contact your practical driving test centre only to inform the centre manager that you may be running late, or if a scheduled driving test is still going ahead due to for example bad weather. See driving tests in bad weather for further information. Driving tests cannot be rearranged, booked or cancelled via test centres directly and can only be done via the DVSA. The Hull Driving Test Centre contact telephone number may be located within the driving test centre contact numbers section.
PRACTICAL DRIVING TEST CENTRE REVIEWS
Writing a review of Hull Driving Test Centre whether good or bad will help others in deciding which test centre to use and what to expect on their driving test. As an example, let other know whether you passed or failed, what your examiner was like (please mention no names), how difficult was it and what were the test routes like. It's quick and simple – no signup necessary and only your nickname will be displayed. To ensure your review meets our guidelines, please read our Terms and Conditions prior to submission.
Average rating:
8 reviews
Jun 18, 2022
46% pass rate at this centre daughter took her test 3 times and 3 times they have failed her for minor things, Last one was absolutely disgusting and made her cry then point blank refused to speak to me stating data protection failed for looking in the left mirror whist indicating was told she indicated 2 late, Pathetic could of given a minor for that, sort it out hull, shame i cant give a 0 he never even spoke to her throughout her test so she failed before coming out the test centre
Dec 10, 2021
I had my test with Dan yesterday, really went out of his way to relax me, made me feel completely at ease, thanks Dan!
Sep 22, 2019
Terrible place they fail you time and time again for minor faults. I believe to keep money coming in and them in a job. Everybody knows who the bad ones are and when they walk out the door you may as well go home. Very sad for the new drivers of today. If you dont like your jobs get new ones!!!!
Aug 5, 2019
My daughter took her driving test at Hull Driving Test Centre with Karen Parkin. Unfortunately upon completion of the exam the examiner commenced filling in what was an empty exam sheet with two minors and a serious fault, opposed to filling in the sheet real time during the actual exam. She discussed the serious fault with my daughter whom informed the examiner that she was incorrect, to which the examiner stated she was indeed correct. The serious offence was apparently being in the left hand lane of the roundabout whilst taking the fourth exit. My daughter informed the examiner that this was not the case as she remembers ensuring that whilst going around the roundabout not to veer to close to the inside curb of the roundabout thus being in the right lane. In addition the vehicles dash cam which was active supports my daughters claim. However the examiner was undeterred stating unfortunately I have already failed you therefore cannot reference the dash cam. Karen Parkin you should be ashamed
Jun 4, 2019
Daughter drove perfect she was told,no minors on sheet , but failed!!guess the female examiner got a kick out of that !! Awful place.