Provided are contact details for Ipswich Driving Test Centre, test route tips, test booking information and help passing the driving test in Suffolk.
TEST CENTRE CONTACT DETAILS
Practical Driving Test Centre Address
Wentworth Road
Ransomes Europark 
Ipswich, Suffolk
IP3 9SW
Test Centre Details:  Car parking facilities available, though test candidates and Instructors should be aware that clamping is in operation daily to enforce the parking restrictions on yellow lines outside of Ipswich Driving Test Centre. Male and female toilets available.
Test Centre Provides Tests For: Car, Motorcycle Module 1, Motorcycle Module 2, Lorries, large vehicles and buses, Approved driving instructor – part two
THE DRIVING TEST IN Ipswich
Ipswich Driving Test Centre provides a wide variety of tests from car, motorbikes, large vehicles (LGV), buses and driving instructor tests. Located on the outskirts of Ipswich, Ipswich Driving Test Centre will incorporate a wide variety of roads during the test.
Urban town driving will include traffic systems such as roundabouts, (including large, busy multi-lane to mini roundabouts typically located in residential streets) to crossroads and junctions. Residential streets that are narrow and hazardous due to oncoming vehicles often feature.
These can be challenging especially to learner drivers when passing parked cars. Rural roads are likely (see the country road driving tutorial for help with these road types) as are high speed dual dual carriageways such as the A14.
As well as the vast combinations of road types, the examiner will include a single test manoeuvre with the emergency stop procedure having a 1-in-3 possibility of being requested. 10 minutes of the driving test will be delegated to the independent driving part. This part of the test involves following basic maps provided by the examiner, following road signs or a combination of both.
Test routes are available for many of the test centres and may include Ipswich driving test routes. Viewing the test routes provide test candidates with an insight into the various types of roads and traffic systems they're likely to encounter.
BOOKING A DRIVING TEST AT Ipswich DRIVING TEST CENTRE
Busy test centres like that in Ipswich will suffer from traffic congestion at peak times of the day. It may prove beneficial to book your practical test around rush hour times. Booking a test is easily completed via two methods:
Book a driving test by phone
All practical driving tests are booked via the Driver and Vehicle Standards Agency (DVSA), and can be booked by telephone. To book a test at Ipswich Driving Test Centre, see the book a driving test section for booking contact telephone numbers. This is an automated service, though a DVSA assistant can be reached by following the options provided.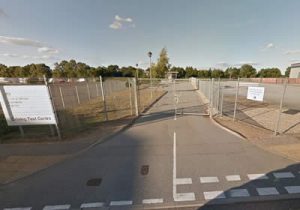 Book your driving test online
Booking the practical test via the internet is easily completed. The online system displays the availability of tests with dates and times to choose from. See the book a driving test section for booking a practical driving test at Ipswich.
Rescheduling or cancelling the driving test
Driving Tests can be rescheduled or cancelled. Changing your driving test date can be done providing three working days' notice is given. To cancel your test and receive a full refund from DVSA bookings, three working days' notice must also be provided. Saturdays are also classed as a working day.
Ipswich DRIVING TEST CENTRE PASS RATES
Driving test pass rates vary for many reasons. Often the location of the test centre has an impact on pass rates. Once you have located your nearest test centre, the driving test pass rates section offers pass rate statistics for most of the UK practical driving test centres.
Ipswich TEST CENTRE TELEPHONE NUMBER
Practical driving test centres can be contacted for various reasons including to see whether a scheduled test is going ahead due to bad weather for example (See driving tests in bad weather for further information), or to inform the test centre manager that you may be running late. Driving tests cannot be booked or rescheduled via test centres.
This can only be done via the DVSA. The Ipswich Driving Test Centre contact telephone number may be located within the driving test centre contact numbers section or obtained from your driving test confirmation letter or email.
PRACTICAL DRIVING TEST CENTRE REVIEWS
Writing a review of Ipswich Driving Test Centre whether good or bad will help others in deciding which test centre to use and what to expect on their driving test. As an example, let other know whether you passed or failed, what your examiner was like, how difficult was it and what were the test routes like. It's quick and simple – no signup necessary and only your nickname will be displayed. To ensure your review meets our guidelines, please read our Terms and Conditions prior to submission.
Average rating:
7 reviews
Nov 9, 2021
Absolutely appalling the examiners clearly hate their job! My boyfriends first test his examiner was extremely rude and ignorant, put his foot on the break at a roundabout because there was a car coming from the opposite side of the roundabout!! Then his second test he didn't even get into the car because the examiner couldn't be bothered to wait 2 minutes for me to get back with his license as he forgot it, they said they had another test straight after his even though we were there after for an hour and still no sign of them! Ridiculous behaviour, the examiner was also 5 minutes late and lied and said they were waiting there 7 minutes when it was only 2 due to them being late!!
Jul 20, 2021
A big thank you to examine Mark who went the extra mile to help my pupil who successfully pass her test yesterday, and can only be hailed a hero for his patience and understanding in a truly awful situation! Words cannot express how grateful we are to this outstanding service we received . And I personally have never experienced anything but a great service over the many years I've been an instructor in Ipswich so a big thank you to all of you for doing what you do and in these most challenging times . 🙂
Feb 7, 2020
Was failed on my Mod2 test for driving down a road at 30, when it was a 60 limit. after checking there are no speed limit signs from the direction we came from, and there are street lights at the start, making it a 30. surely its safer to be careful and slow if you cant see anything that states more than 30? Not knowing ipswich i think they do this on purpose.
Dec 15, 2018
Truely awful. The instructor didn't look at me once. Asked me to stand outside and wait for him whilst he sorted something else out. Didn't know what was going on. Rushed over to the car. Wasn't clear when instructing. Sat nav fell off the dash board time after time. Wasn't looking at what I was doing, was more interested in working out how the air con worked. Sat nav showed two ways to go so I asked which way he would prefer. He answers saying there was only one way. Very helpful. Finally started marking my examination sheet when we got back to the test centre. Passed me the paper.
Jan 31, 2018
The examers in ipswich are racist passing the white people and failing the black time and again.