Provided are contact details for Kings Heath Driving Test Centre, test route tips, test booking information and help passing the driving test in Birmingham.
TEST CENTRE CONTACT DETAILS
Practical Driving Test Centre Address
955 Alcester Road South
Birmingham
West Midlands
B14 5JA
Test Centre Details:  One step is required to access Kings Heath Driving Test Centre. The driving test centre is located in a row of shops alongside the Iceland Supermarket. Candidate parking is not available. Driving tests begin from Stotfold Road or Hawkhurst Road in either direction. At busy times, parking can be difficult so is advisable to allow plenty of time to get to test centre. No toilet facilities at the test centre. Nearest toilet facility is at Zanzibaris Supermarket which is approximately 3 minutes walk.
Test Centre Provides Tests For: Car
THE DRIVING TEST at Kings Heath
Located close to busy main route roads, Kings Heath Driving Test Centre will feature challenging aspects of the routes such as the A435 and it's multi-lane and fast pace roundabouts. It's likely that country roads are taken during the test which will feature villages on the outskirts. Read the country road driving tutorial for tips on rural roads on the test.
Villages or quieter residential areas will be used for test manoeuvres and the emergency stop procedure. On every three tests conducted, the emergency stop is requested once.
---
Dual carriageways, city roads or country roads can all be part of the independent driving which will take place over around 10 minutes of the 30 – 40 minute driving test.
Test routes are available for many of the test centres and may include Kings Heath driving test routes. Viewing the test routes provide test candidates with an insight into the various types of roads and traffic systems they're likely to encounter. New 2019 driving test routes for sat nav and other navigation devices have been added for Kings Heath test centre.
BOOKING A DRIVING TEST AT Kings Heath DRIVING TEST CENTRE
If your test centre offers weekend Saturday test, this may be an option as traffic density is often reduced at these times making the test easier. Alternatively, if you are booking the driving test during the week, choosing a time outside of rush hour, such as between 10am and 4pm, this may also be of benefit. Driving tests can be booked at the Kings Heath Test Centres, details found below. Alternatively, view the Birmingham Driving Test Centres section for other test centre availability.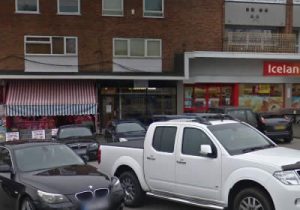 Book a driving test by phone
All practical driving tests are booked via the Driver and Vehicle Standards Agency (DVSA), and can be booked by telephone. To book a test at Kings Heath Driving Test Centre, see the book a driving test section for booking contact telephone numbers. This is an automated service, though a DVSA assistant can be reached by following the options provided.
Book your driving test online
The most popular method for booking a practical test is via the internet. Upon making a booking, the available times and dates will be displayed for your chosen test centre. To make a test booking at Kings Heath Driving Test Centre, see the book a driving test section.
Rescheduling or cancelling the driving test
Driving Tests can be rescheduled or cancelled. Changing your driving test date can be done providing three working days' notice is given. To cancel your test and receive a full refund from DVSA bookings, three working days' notice must also be provided. Saturdays are also classed as a working day.
Kings Heath DRIVING TEST CENTRE PASS RATES
Pass rates vary from each test centre, often due to the difficulty of the test routes. Some test candidates choose a test centre outside of their location due to the type roads that are taken on the test. The driving test pass rates section may show driving test pass rate statistics for your practical test centre.
Kings Heath TEST CENTRE TELEPHONE NUMBER
Practical driving test centres can be contacted for various reasons including to see whether a scheduled test is going ahead due to bad weather for example (See driving tests in bad weather for further information), or to inform the test centre manager that you may be running late. Driving tests cannot be booked or rescheduled via test centres.
This can only be done via the DVSA. The Kings Heath Driving Test Centre contact telephone number may be located within the driving test centre contact numbers section or obtained from your driving test confirmation letter or email.
PRACTICAL DRIVING TEST CENTRE REVIEWS
Writing a review of Kings Heath Driving Test Centre whether good or bad will help others in deciding which test centre to use and what to expect on their driving test. As an example, let other know whether you passed or failed, what your examiner was like, how difficult was it and what were the test routes like. It's quick and simple – no signup necessary and only your nickname will be displayed. To ensure your review meets our guidelines, please read our Terms and Conditions prior to submission.
Average rating:
2 reviews
Sep 9, 2019
My daughter had a test on Wednesday 4th September she failed its not that she failed it was her examiners attitude she said he was wound up from the moment she started her test complaining he'd be late for his next appointment he failed her on driving to slow on a road by a school with parked cars on either side and she made a car slow down on the roundabout but there was no car when she started her manuvere.when telling her and her instructor that she had failed they said they thought the decisions was unfair he then started to raise his voice and tell them it was his decision her instructor had to tell him to calm down well that what I call professional NOT.. a test is bad enough without an examiner acting this way.
Oct 13, 2018
I had my test Friday afternoon I was very nervous but felt at ease with my examiner steve he didn't talk much but seemed very friendly. I believe the test went well but I did not pass as I stalled at a busy junction. Looking forward to my next test