Provided are contact details for Kingstanding Driving Test Centre, test route tips, test booking information and help passing the driving test in Birmingham.
TEST CENTRE CONTACT DETAILS
Practical Driving Test Centre Address
205 Birdbrook Road
Kingstanding
Birmingham
West Midlands
B44 9UL
Test Centre Details:  Access to Kingstanding Driving Test Centre is via a single step which leads to the waiting area. For test candidates with mobility impairment, special arrangements will be made. Please use any bay for parking whilst being aware of the one-way-system in operation in the test centre compound. Test candidate car park available. Male and female toilets available.
Test Centre Provides Tests For: Car
THE DRIVING TEST IN Kingstanding
Kingstanding Driving Test Centre offers challenging road types during the test. A high level of experience will be needed on both busy city roads, including all roundabouts, junctions and crossroad types. The test is also likely to take you out into rural country roads. Rural roads represent their own unique set of challenges. The country road driving tutorial offers advice on these road types.
Residential streets although quiet can be hazardous due to meeting oncoming vehicles in narrow lane areas in combination of parked vehicles. See the passing parked cars guide for further information.
---
These road types are also often used for manoeuvre purposes and the emergency stop procedure. The examiner will request approximately 10 minutes of independent driving.
Test routes are available for many of the test centres and may include Kingstanding driving test routes. Viewing the test routes provide test candidates with an insight into the various types of roads and traffic systems they're likely to encounter. Kingstanding driving test routes for sat nav and other navigational devices have been fully updated for the 2019 driving test.
BOOKING A DRIVING TEST AT Kingstanding DRIVING TEST CENTRE
Many of the available driving test centres provide Saturday tests. By taking your test on a Saturday often reduces the amount of traffic on the roads. Alternatively, if booking during the week, booking between the times of 10am and 4pm will benefit by missing out on rush-hour traffic. See below for details on how to book your practical driving test.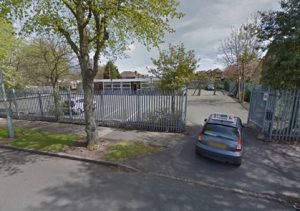 Book a driving test by phone
All practical driving tests are booked via the Driver and Vehicle Standards Agency (DVSA), and can be booked by telephone. To book a test at Kingstanding Driving Test Centre, see the book a driving test section for booking contact telephone numbers. This is an automated service, though a DVSA assistant can be reached by following the options provided.
Book your driving test online
The most popular method for booking a practical test is via the internet. Upon making a booking, the available times and dates will be displayed for your chosen test centre. To make a test booking at Kingstanding Driving Test Centre, see the book a driving test section.
Rescheduling or cancelling the driving test
A full refund is available if you wish to cancel the driving test in Kingstanding provided 3 clear working days notice is given. The above conditions must also be met if rescheduling the test. The above contact information can be used for these purposes. Driving Tests can be rescheduled or cancelled.
Changing your driving test date can be done providing three working days' notice is given. To cancel your test and receive a full refund from DVSA bookings, three working days' notice must also be provided. Saturdays are also classed as a working day.
Kingstanding DRIVING TEST CENTRE PASS RATES
Pass rates vary from each test centre, often due to the difficulty of the test routes. Some test candidates choose a test centre outside of their location due to the type roads that are taken on the test. The driving test pass rates section may show driving test pass rate statistics for your practical test centre.
Kingstanding TEST CENTRE TELEPHONE NUMBER
Practical driving test centres can be contacted for various reasons including to see whether a scheduled test is going ahead due to bad weather for example (See driving tests in bad weather for further information), or to inform the test centre manager that you may be running late. Driving tests cannot be booked or rescheduled via test centres.
This can only be done via the DVSA. The Kingstanding Driving Test Centre contact telephone number may be located within the driving test centre contact numbers section or obtained from your driving test confirmation letter or email.
PRACTICAL DRIVING TEST CENTRE REVIEWS
Reviews are a great way of letting people know what's good or bad about a product or service. Write a review of Kingstanding Driving Test Centre to let others know if you passed or failed the test, how difficult the test routes were, whether the test centre had adequate facilities and what your examiner was like on the day. It's quick and simple – no signup necessary and only your nickname will be displayed. To ensure your review meets our guidelines, please read our Terms and Conditions prior to submission.
Average rating:
28 reviews
Jun 6, 2021
Passed in my first attempt, thank you Sheila ,
this is all your efforts and blessings of my God.
No doubt, you are a Talented instructor.
Thank you Anna, best examiner, polite ,nice and
very professional .
Jul 4, 2019
Yesterday I took my exam and I passed(6th time).before that I tried 5 times in boldmere but they failed me for no serious reason with 2 or 3 miners..thankx to my examinar Mr.bal. roundabouts on this test route is bit confused but I got more experience from last tests soo I done it..
Jun 27, 2019
Failed 5 times for very harsh marking. 2 test were my fault and I'll admit that. However the other 3 was ridiculous, firstly the instructors were very belittling in the sense of constantly looking at you and making smug faces for minor mistakes. Secondly, they use the break whenever they feel; I was at a t junction rolling to a stop at like 2mph and he assumed I'd take the turn even though I noticed the oncoming vehicle and made the assumption that I'd go for it even though I slowed down to 2 MPH. Another incident would be getting done for steering when going around parked vehicles, this is something they are extremely biased with. On several occasions, I creeped up to a park car giving it well over 2 metres of room whilst giving way for oncoming vehicles, but when going off from the standstill position; you will automatically get a major for being too closed to parked cars. You'll get a serious for steering or awareness which I think is bullsh*t purely because as the driver, I'm well aware of how much space my vehicle needs and even doing it several times on one test, I never ever came close to hitting the parked car. Examiners need to be assessed for an attitude check as well as an update on how to drive
Jun 5, 2019
My instructors tyre was faulty so my test was cancelled, the manager kindly allowed me to rebook for later that day after the tyre was changed. The manager arranged the test and was my examiner, he is brilliant. I was so nervous but he was so respectful and genuine. The examiner I had initially for the test that was cancelled was not as friendly and made me feel even more nervous. The route was fair, I followed signpost directions and was scored fairly. Couldn't fault the manager, went out of his way to help and I passed!
May 30, 2019
Hi i passed my practical exam in 2nd attempt with few minor. My examiner was so polite and friendly person. I would recommend to everyone to go there. Thanks