Provided are contact details for Lee on the Solent Driving Test Centre, test route tips, test booking information and help passing the driving test in Hampshire.
TEST CENTRE CONTACT DETAILS
Practical Driving Test Centre Address
The Richard Sainsbury Building
Daedalus Argus Gate
Daedalus Drive
Lee on the Solent
Hampshire
PO13 9JY
Test Centre Details:  Ramp access to test centre for wheelchair access. Male, female and disabled WC incorporating panic alarm. There are parking spaces available at this centre.
Test Centre Provides Tests For: Car, Taxi, Motorcycle Module 1, Motorcycle Module 2
THE DRIVING TEST IN Lee on the Solent
The driving test from Lee on the Solent Driving Test Centre will involve both busy urban driving and rural roads. For rural roads, novice drivers find adapting the speed for often harsh corners difficult. The country road driving tutorial helps to explain safe and appropriate speed for these road types.
The examiner will be assessing your ability at road systems including roundabouts, crossroads and junctions. Small and narrow residential roads are often taken during the test where hazards occur due to oncoming vehicles and narrow lanes.
This combined with parked cars can be a challenge. Read the passing parked cars tutorial for help. One test manoeuvre along with the emergency stop having a 1-in-3 possibility of being requested.
Test routes are available for many of the test centres and may include Lee on the Solent driving test routes. Viewing the test routes provide test candidates with an insight into the various types of roads and traffic systems they're likely to encounter.
BOOKING A DRIVING TEST AT Lee on the Solent DRIVING TEST CENTRE
Driving tests are conducted throughout UK test centres often Monday to Friday. Busier areas may offer Saturday bookings (at a slightly higher fee) and quiet areas may offer part-time tests only. Booking a practical test can be easily done.
Book a driving test by phone
Practical driving tests in the UK are booked via the Driver and Vehicle Standards Agency (DVSA). Driving tests can be booked by telephone or via the internet (see below). To book a test at Lee on the Solent Driving Test Centre, see the book a driving test section for booking contact telephone numbers. This is an automated service, though a DVSA assistant can be reached by following the options provided.
Book your driving test online
The most popular method for booking a practical test is via the internet. Upon making a booking, the available times and dates will be displayed for your chosen test centre. To make a test booking at Lee on the Solent Driving Test Centre, see the book a driving test section.
Rescheduling or cancelling the driving test
Driving Tests can be rescheduled or cancelled. Changing your driving test date can be done providing three working days' notice is given. To cancel your test and receive a full refund from DVSA bookings, three working days' notice must also be provided. Saturdays are also classed as a working day.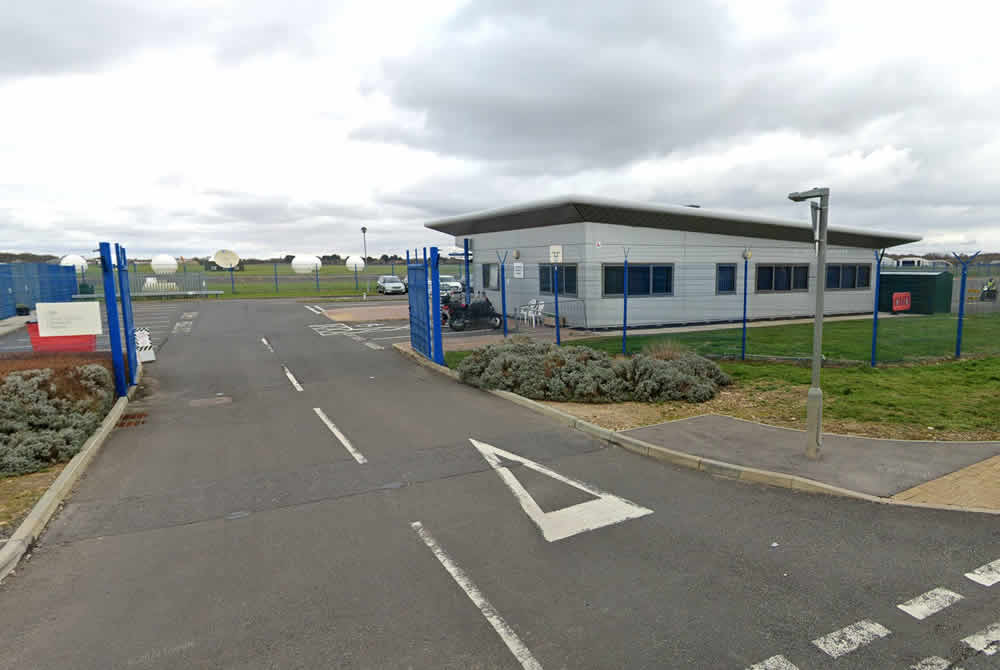 Lee on the Solent DRIVING TEST CENTRE PASS RATES
Pass rates vary from each test centre, often due to the difficulty of the test routes. Some test candidates choose a test centre outside of their location due to the type roads that are taken on the test. The driving test pass rates section may show driving test pass rate statistics for your practical test centre.
Lee on the Solent TEST CENTRE TELEPHONE NUMBER
A member of staff can be contacted at your test centre to enquire on any general driving test questions you may have, for example if a test is still going ahead due to bad weather (See driving tests in bad weather for further information).
Practical driving test can only be booked, cancelled or amended via the DVSA directly however. See above for details. The Lee on the Solent Driving Test Centre contact telephone number may be located within the driving test centre contact numbers section or obtained from your driving test confirmation letter or email.
PRACTICAL DRIVING TEST CENTRE REVIEWS
Reviews are a great way of letting people know what's good or bad about a product or service. Write a review of Lee on the Solent Driving Test Centre to let other know if you passed or failed the test, how difficult the test routes were, whether the test centre had adequate facilities and what your examiner was like on the day. To ensure your review meets our guidelines, please read our Terms and Conditions prior to submission.
Average rating:
11 reviews
Sep 6, 2019
Don't get Jason as your examiner. Is so damn rude & arrogant. He put me off my test & made me cry
Jul 10, 2019
Bryan Made driving test experience as comfortable as possible was very professional and very polite.All staff at centre were welcoming clean and tidy x Highly recommend
Jul 3, 2019
Past first time here, great examiner and happy with the result. Guessing most of the people on here are just negatively reviewing in haste of their failure. Discuss your concerns with your driving instructor/parents etc if you have any and best of luck for the test
Jun 18, 2018
Although this was my first test and I don't have any other experience of a test centre, and I failed sadly, I found the instructor kind and fair, she has taken a bad wrap on here as I also had K, but I found her very professional and kind. The only reason I give 4 stars is because my only criticism is that I didn't really understand her explanation of why I had failed, but I'm not sure if this was just because I was disappointed and extremely nervous rather than her ability to inform me well.
May 5, 2018
I was treated with the utmost professionalism by my instructor (who goes by K). My instructor was professional and personable. The instructor was helpful in explaining the procedures & process prior to testing, as well as answering questions and communicating clearly during the test. My experience was 5***** from introduction to salutation. This was the highest quality test I have ever encountered. Thank you K for a positive experience!