Provided are contact details for Luton Driving Test Centre, test route tips, test booking information and help passing the driving test in Bedfordshire.
TEST CENTRE CONTACT DETAILS
Practical Driving Test Centre Address
6 – 10 Adelaide Street
Luton
Bedfordshire
LU1 5BT
Test Centre Details:  Please note there is stepped access to the test centre. Special arrangements will be made for candidates with mobility impairment. There is test candidate car parking available. Male and female toilet available.
Test Centre Provides Tests For: Car, Taxi, Approved driving instructor – part two, Approved driving instructor – part three
THE DRIVING TEST IN Luton
The driving test from Luton Driving Test Centre starts immediately on busy town roads. Having a good understanding of the roads close to the test centre will be beneficial. Busy 'A' roads such as the A505 and A6 will feature as might rural country rounds outside of Luton.
Rural roads can be particularly difficult for novice drivers whilst ascertaining the correct speed for corners. The country road driving tutorial helps to address this. Residential streets are taken during the test from Luton to test your ability for meeting traffic on narrow streets.
This often involves passing parked cars whilst meeting oncoming vehicles. These road types are also used for manoeuvres. Expected is a single test manoeuvre along with the emergency stop procedure that has a 1-in-3 possibility of being requested. Around 10 minutes of the test will be assigned to independent driving.
Test routes are available for many of the UK practical driving test centres and may include Luton driving test routes. The routes aid test candidates in gaining an understanding of the various roads and systems that the examiner will take you on during your test. Routes can be viewed on this website or downloaded as an app.
BOOKING A DRIVING TEST AT Luton DRIVING TEST CENTRE
You can book a practical driving test in Luton at any time of the day Monday to Friday, though it may be beneficial to arrange your test so that it takes place during the quieter times of the day. Tests are easily booked by either telephone or via the internet.
Book a driving test by phone
Practical driving tests in the UK are booked via the Driver and Vehicle Standards Agency (DVSA). Driving tests can be booked by telephone or via the internet (see below). To book a test at Luton Driving Test Centre, see the book a driving test section for booking contact telephone numbers. This is an automated service, though a DVSA assistant can be reached by following the options provided.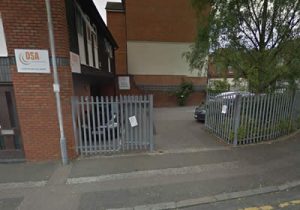 Book your driving test online
The most popular method for booking a practical test is via the internet. Upon making a booking, the available times and dates will be displayed for your chosen test centre. To make a test booking at Luton Driving Test Centre, see the book a driving test section.
Rescheduling or cancelling the driving test
Driving Tests can be rescheduled or cancelled. Changing your driving test date can be done providing three working days' notice is given. To cancel your test and receive a full refund from DVSA bookings, three working days' notice must also be provided. Saturdays are also classed as a working day.
Luton DRIVING TEST CENTRE PASS RATES
Pass rates vary from each test centre, often due to the difficulty of the test routes. Some test candidates choose a test centre outside of their location due to the type roads that are taken on the test. The driving test pass rates section may show driving test pass rate statistics for your practical test centre.
Luton TEST CENTRE TELEPHONE NUMBER
Your practical driving test centre contact telephone number (including Luton Driving Test Centre) may be located on your test booking email confirmation, or found within the driving test centre contact numbers section. Test centres must not be contacted to book, cancel or amend a driving test however (see above), and only to contact the centre manager if you have any questions or concerns regarding your test, for example if a test is still going ahead due to bad weather (See driving tests in bad weather for further information).
REVIEWS FOR YOUR DRIVING TEST CENTRE
Write a review of Luton Driving Test Centre to let others know how your test went. You can tell people if you passed or failed the driving test, what the test routes were like, were there difficult parts? Tell us what the test centre was like, was there adequate facilities? Was it easy to find? and what was your examiner like on the day? It's quick and simple – no signup necessary and only your nickname will be displayed. To ensure your review meets our guidelines, please read our Terms and Conditions prior to submission.
Average rating:
14 reviews
Apr 19, 2022
I had Tahir as the examiner - he was the best ! Instead of jumping to conclusions like previous examiners , he did not get frustrated when I made mistakes and gave me the chance to fix them. Even though sadly I didn't pass through silly faults of my own, he was calm and polite throughout the drive and gave me a detailed debrief at the end so I know exactly how to improve for next time.
Nov 4, 2019
One of the worse driving centre in uk..the Examiner failed you on minor mistakes.
All the time..very bad attitude
Dec 4, 2018
the worst test centre. the first time i got failed because "apparently" i used the wrong lane to exit the roundabout, when multiple times ive been told i can use either. the second time i failed because a car overtook me when i stalled for less than 10 seconds. not saying that it is examiners that cannot do their job, but they fail you for minor things, which happen to experienced drivers all the time...
Aug 6, 2018
Passed second time. Examiners were professional and fair.People rush to take the driving test without taking enough practical lessons in Luton.
Apr 24, 2018
One off the worst test centre in uk I would like to say avoid this test centre if url want to pass with respect please avoid this centre kindly request Thank u