Provided are contact details for Maybush Driving Test Centre, test route tips, test booking information and help passing the driving test in Southampton.
TEST CENTRE CONTACT DETAILS
Practical Driving Test Centre Address
Green Lane
Maybush
Southampton
Hampshire
SO16 9FP
Test Centre Details:  Male and female toilets available. Test candidate car parking facilities available.
Test Centre Provides Tests For: Car, Taxi, Motorcycle module 2, Approved driving instructor – part two, Approved driving instructor – part three
THE DRIVING TEST IN Maybush
Examiners at their designated test centres develop test routes so that they involve may varied road types as possible. Maybush Driving Test Centre features such routes. Situated near to rural areas, the routes often take you out of urban areas onto rural based roads. The country road driving tutorial offers learner drivers a guide on how to best gain an understanding of speed when meeting sharp corners.
Dual carriageways often also feature often by use of the A33. Examiners will take you in-town to test your ability for traffic systems. Roundabouts of all types, crossroads and many junction types will be taken.
Residential areas typically are used for dealing with oncoming vehicles whist passing parked cars and to conduct one of the test manoeuvres. The choice of manoeuvres is for the examiner to decide.
Every other test conducted, the examiner will require the emergency stop procedure (around one in every four tests taken). Expect around 10 minutes or so of independent driving. Test candidates tend to benefit significantly by gaining knowledge of the test routes. Maybush test routes may be available in the driving test routes section to either browse or download as an app.
BOOKING A DRIVING TEST AT Maybush DRIVING TEST CENTRE
Booking a driving test is easily completed by either telephone or over the internet. Tests take place throughout the working week and during peak booking times, Saturday tests may become available.
Book a driving test by phone
Practical driving tests can be booked over the telephone via an automated service. To book a test at Maybush Driving Test Centre, see the book a driving test section for booking contact telephone numbers. Although this is an automated service, a Driver and Vehicle Standards Agency (DVSA) assistant can be reached by following the prompts.
Book your driving test online
The majority of test candidates book their driving test over the internet as the available free test slots are made visible to be taken. To make a test booking at Maybush Driving Test Centre, see the book a driving test section.
Rescheduling or cancelling the driving test
Driving Tests can be rescheduled or cancelled. Changing your driving test date can be done providing three working days' notice is given. To cancel your test and receive a full refund from DVSA bookings, three working days' notice must also be provided. Saturdays are also classed as a working day.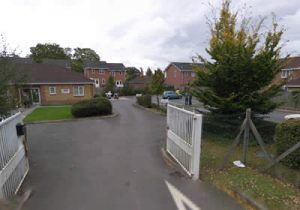 Maybush DRIVING TEST CENTRE PASS RATES
Practical driving test pass rates vary from centre to centre. This can often be due to the location, often busier areas having a slightly lower pass rate. Driving tests can be taken at any UK test centre. Choosing an area that you feel more confident in may benefit. The driving test pass rates section may show driving test pass rate statistics for your practical test centre.
Maybush TEST CENTRE TELEPHONE NUMBER
For driving test booking and test amendments such as rescheduling or cancelling, please only contact the DVSA as above. Test centre staff may be contacted directly if you have a question that directly relates to your test – examples may include an issue with your test vehicle (see cars for the driving test), or if a test is still going ahead due to bad weather (see driving tests in bad weather for further information). Your test centre contact telephone details (including Maybush Driving Test Centre) may be located driving test centre contact numbers section.
REVIEWS FOR YOUR DRIVING TEST CENTRE
Tell others about your experience at Maybush Driving Test Centre and let us know how your test went, did you pass or fail, how was the test centre, were there toilets or parking facilities? Were the test routes difficult? How were the test examiners? It's quick and simple – no signup necessary and only your nickname will be displayed. To ensure your review meets our guidelines, please read our Terms and Conditions prior to submission.
Average rating:
1 reviews
Jul 7, 2020
Yesterday, I had my driving test. As a first timer I was really really nervous. Overall, the driving instructor was kind throughout the whole driving test. But, a couple of things happened that made me feel frustrated. The first one was how he evaluated my serious fault. we were on a rural road (I can not remember the name of the road) and I turned right just after passing the National speed limit. I was accelerating when I saw a little sign hanging on the three saying "Max speed 20. Skid risk" When I saw it, I pushed the breaks and held my speed up to 20 mph. The instructor advised me to speed up when I was driving up hill. (I used my own car, 2004 Nissan Almera, and although is a reliable car it struggles to speed up on up hill roads). When he said this to me, I was trying to speed up, but I only got up to 40 mph and by that point, it was almost time to turn right. He directed me to the driving test centre again and we did not even complete the reverse manoeuvre. He just said to me you did not pass because your speed was unsafe for other drivers. I understand the rules and why he said that, however when I was driving slow there where no cars behind me. In the end, he rushed to get out of the car, I asked him whether I had any other serious faults and he said no. He did not mention me how many driving (minor) faults I got and when I wanted to ask he was already by the driving test main door.
I feel so frustrated because I need the licence for my job. I have already applied for another emergency driving test however I do not know how long it will take.