Provided are contact details for Mill Hill Driving Test Centre, test route tips, test booking information and help passing the driving test in London.
TEST CENTRE CONTACT DETAILS
Practical Driving Test Centre Address
Unit 9, Granard Business Centre
Bunns Lane
Mill Hill
Greater London
NW7 2DQ
Test Centre Details:  Test candidate car parking available although limited spaces. Please park only in the allocated DVSA car park at the very end. Male and female toilet facilities available.
Test Centre Provides Tests For: Car, Approved driving instructor – part two, Approved driving instructor – part three
THE DRIVING TEST at Mill Hill
Mill Hill Driving Test Centre is situated to both busy urban roads and rural. Both are frequently taken during the driving test from Mill Hill Driving Test Centre. The contrast between urban roads to rural can be challenging for learner drivers taking the test often due to higher speed and meeting sharp corners. The country road driving tutorial aims to aid novice drivers with this.
For urban roads, the testing examiner will require you demonstrate high skill and safety at such road systems as roundabouts (including mini roundabouts), junctions and crossroads of varying sorts.
Town driving often includes residential roads that may be narrow and hazardous due to meeting oncoming vehicles. Usually this involves passing parked cars whilst dealing with oncoming vehicles. High speed 'A' roads such as the A1 dual carriageway is regularly taken during the practical test.
During the test, the examiner will require that you demonstrate one test manoeuvre (the choice being that of the examiners) and the emergency stop may be requested having a 1-in-3 possibility. Approximately 10 of independent driving will be involved. Independent driving simply involves following basic maps shown by the examiner before setting off, following road signs or a combination of both.
Test routes are available for many of the UK practical driving test centres and may include Mill Hill driving test routes. The routes aid test candidates in gaining an understanding of the various roads and systems that the examiner will take you on during your test. Routes can be viewed on this website or downloaded as an app.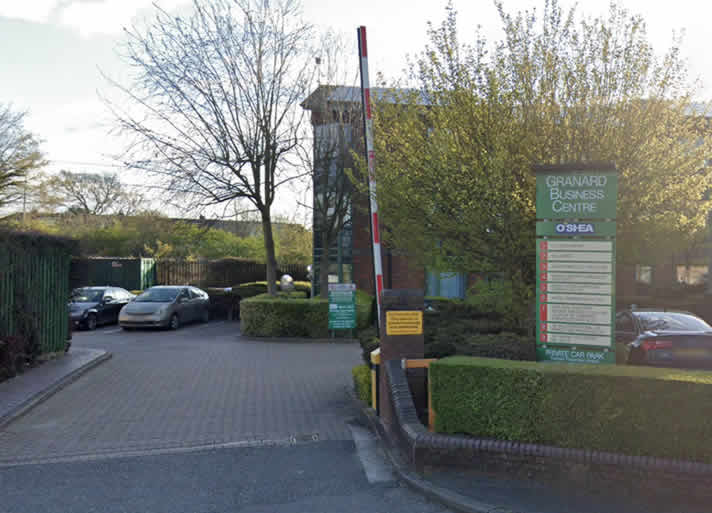 BOOKING A DRIVING TEST AT Mill Hill DRIVING TEST CENTRE
Practical driving tests can be booked and arranged to be taken throughout the day Monday to Friday. Saturday bookings are also available from certain test centres. Weekend tests incur a slightly higher test booking fee. In busy areas, test candidates often benefit by booking their test so that it's taken during the quietest periods of the day, missing rush hour traffic.
Book a driving test by phone
Practical driving tests in the UK are booked via the Driver and Vehicle Standards Agency (DVSA). Driving tests can be booked by telephone or via the internet (see below). To book a test at Mill Hill Driving Test Centre, see the book a driving test section for booking contact telephone numbers. This is an automated service, though a DVSA assistant can be reached by following the options provided.
Book your driving test online
The most popular method for booking a practical test is via the internet. Upon making a booking, the available times and dates will be displayed for your chosen test centre. To make a test booking at Mill Hill Driving Test Centre, see the book a driving test section.
Rescheduling or cancelling the driving test
Driving Tests can be rescheduled or cancelled. Changing your driving test date can be done providing three working days' notice is given. To cancel your test and receive a full refund from DVSA bookings, three working days' notice must also be provided. Saturdays are also classed as a working day.
Mill Hill DRIVING TEST CENTRE PASS RATES
Throughout the UK practical driving test centres, pass rates vary. Certain centres, often in very busy areas may have a slightly lower pass rate and in this situation, some test candidates decide to take their test at an alternative test centre. The driving test pass rates section may show driving test pass rate statistics for your practical test centre.
Mill Hill TEST CENTRE TELEPHONE NUMBER
Your practical driving test centre contact telephone number (including Mill Hill Driving Test Centre) may be located on your test booking email confirmation, or found within the driving test centre contact numbers section.
Test centres must not be contacted to book, cancel or amend a driving test however (see above), and only to contact the centre manager if you have any questions or concerns regarding your test, for example if a test is still going ahead due to bad weather (See driving tests in bad weather for further information).
REVIEWS FOR YOUR DRIVING TEST CENTRE
Write a review of Mill Hill Driving Test Centre to let others know how your test went. You can tell people if you passed or failed the driving test, what the test routes were like, were there difficult parts? Tell us what the test centre was like, was there adequate facilities? Was it easy to find? and what was your examiner like on the day? It's quick and simple – no signup necessary and only your nickname will be displayed. To ensure your review meets our guidelines, please read our Terms and Conditions prior to submission.
Average rating:
25 reviews
Oct 13, 2021
I'd like to say thank you to my examiner Richard, who was very nice and kind and very calm. He is a professional really. I was so nervous but he was doing everything to make me feel calm. I didn't pass first time though. Made a mistake just at the very end when parking. Should have been checking the mirrors reversing but only looked once when started the manoeuvre. Will do next time. The only problem now is that there are no tests available till March:-((
Aug 19, 2021
I had two very different experiences at the Mill Hill centre.
And therefore I am giving 5 stars to my second examiner Rita. Can't judge Centre itself.

1. My first attempt was disaster. Though I have two international driving licences (not valid in UK), I did not drive for the past 3 years, since back to UK. I know there is a lot to learn and I took enough lessons to remember and adjust to driving on the busy UK roads. However, my first examiner (I think name Sam, with Polish last name), made my feet shaking, my heart rate go faster then i drove. Very polite men, but from the second we got into the car there was nothing but silence and marking with his pencil in his notebook- i get it , its his job. You know what, even person with metal nerves this situation will freak out. I almost passed my exam, but failed on the roundabout 1 min drive to the centre. It was some huge mistake, and of course there were more before. Anyway, I was not happy with my driving, I was stressed, I could not concentrate, I could not say a word. Conclusion: Please examiners make us feel relaxed, don't put extra pressure, when we already stressed. Roads in UK are narrow, lots of cars, busses, lorries, change of lanes, bicycles. All this takes time to get used to. even if you have thousands of driving licenses from other countries.

2. My second test with examiner Rita. Very professional, but the same time lovely and very understanding lady. Thank you Rita, for making me feel more less relaxed, my feet did not shake, my heart pulse did not race. I did passed my exam. But, even if I would not, at least I felt I did my best, I was not stressed, I was concentrated rather panicking, I knew all my mistakes.
Jun 7, 2021
I just had my test today, with the Driving Examiner SHIMA, she was very calm, kind, patient and VERY PROFESSIONAL all through out the test. She made sure that I felt comfortable and relaxed. I passed my test first time, and I have NO complaints about the examiner SHIMA.
Feb 18, 2020
I passed me test couple hours ago had a lovely driving instructor Sirish. He made me feel comfortable and calmed all my nerves from the start. Was very clear and straightforward
Thank you
Feb 14, 2020
I literally passed my test few hours ago! My examiner was Sirish, he was very professional and made me feel at ease. He was really calm, gave me clear instructions and directions. He is the man of the day!
Thank you Sirish!
Page 1 of 5:
«
‹
1
2
3
4
5
›
»