Provided are contact details for Northampton Driving Test Centre, test route tips, test booking information and help passing the driving test in Northamptonshire.
TEST CENTRE CONTACT DETAILS
Practical Driving Test Centre Address
Gladstone Business Centre
Gladstone Road
Northampton
Northamptonshire
NN5 7QA
Test Centre Details:  Male and female toilet facilities available. Wheelchair access to test centre for disabled test candidates. Car parking spaces available.
Test Centre Provides Tests For: Car, Taxi, Approved driving instructor – part two, Approved driving instructor – part three
THE DRIVING TEST IN Northampton
Various road types can be expected during the driving test from Northampton Driving Test Centre. Village and country roads are frequently used, also high speed dual carriageway 'A' roads such as the A45 are also used as part of the test routes. Judging speed can be difficult, especially around harsh corners on rural roads. See the country road driving tutorial for advice on how to do this.
In Northampton itself, busy streets will feature on the test and include road systems such as roundabouts, junctions and crossroads. Residential areas often have narrow roads and areas that make meeting oncoming vehicles challenging.
---
The narrow streets often require passing parked cars whilst also giving way to oncoming vehicles. These areas are frequently used for test manoeuvre purposes also. The test can be expected to last around 40 minutes and to include a manoeuvre, the emergency stop is requested on every other test conducted and independent driving is mandatory. Test centre routes are designed by the examiners who conduct practical tests at their local test centre.
The routes are designed in such a way so to involve as many diverse roads and traffic systems as possible, often including very challenging parts. Gaining knowledge of the test routes provides valuable insight into the type of roads that will be taken during your test. Driving test routes may be available to view or a downloadable app for your mobile device in your area, including Northampton Driving Test Centre.
BOOKING A DRIVING TEST AT Northampton DRIVING TEST CENTRE
The driving test from Northampton takes you over many varied road, many of them busy. The time of day dictates how busy the roads are, so booking your test so that it takes place outside of rush hour traffic may prove beneficial. Tests are conducted from Monday through to Friday throughout the day.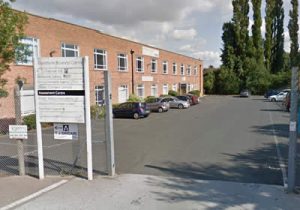 Book a driving test by phone
Practical driving tests can be booked over the telephone via an automated service. To book a test at Northampton Driving Test Centre, see the book a driving test section for booking contact telephone numbers. Although this is an automated service, a Driver and Vehicle Standards Agency (DVSA) assistant can be reached by following the prompts.
Book your driving test online
The majority of test candidates book their driving test over the internet as the available free test slots are made visible to be taken. To make a test booking at Northampton Driving Test Centre, see the book a driving test section.
Rescheduling or cancelling the driving test
Driving Tests can be rescheduled or cancelled. Changing your driving test date can be done providing three working days' notice is given. To cancel your test and receive a full refund from DVSA bookings, three working days' notice must also be provided. Saturdays are also classed as a working day.
Northampton DRIVING TEST CENTRE PASS RATES
Throughout the UK practical driving test centres, pass rates vary. Certain centres, often in very busy areas may have a slightly lower pass rate and in this situation, some test candidates decide to take their test at an alternative test centre. The driving test pass rates section may show driving test pass rate statistics for your practical test centre.
Northampton TEST CENTRE TELEPHONE NUMBER
Your practical driving test centre contact telephone number (including Northampton Driving Test Centre) may be located on your test booking email confirmation, or found within the driving test centre contact numbers section. Test centres must not be contacted to book, cancel or amend a driving test however (see above), and only to contact the centre manager if you have any questions or concerns regarding your test, for example if a test is still going ahead due to bad weather (See driving tests in bad weather for further information).
REVIEWS FOR YOUR DRIVING TEST CENTRE
Write a review of Northampton Driving Test Centre to let others know how your test went. You can tell people if you passed or failed the driving test, what the test routes were like, were there difficult parts? Tell us what the test centre was like, was there adequate facilities? Was it easy to find? and what was your examiner like on the day? To ensure your review meets our guidelines, please read our Terms and Conditions prior to submission.
Average rating:
5 reviews
Sep 3, 2021
How can someone assess your driving ability in 1 mile and 7 minutes of driving, when 3 of those minutes were doing a parallell park and waiting for a car to reverse out of a driveway? The examiner asked to follow sat nav and then at the first roundabout changed direction, when asked to clarify he gave no response. £65 to not even have a fair chance of demonstrating my skills is not fair, if at the end of the time I had still failed it would not seem so bad, but to not even be given the opportunity. If you get John ask for someone else at Northampton test centre!
Jul 22, 2019
I had the best examiner one can ask, his name is Richard. Very clear instructions, positive attitude, i felt relaxed and confident during exam, just brilliant!
Aug 5, 2017
Well I guess it's easy to give a good review when you passed without any minors but the five stars is really for the instructor, Michael, who made me feel completely at ease in order for me to really show what I had. He made great conversation and allowed me the opportunity to calm my nerves so that I was able to perform at my best. Thank you so much for a great experience.
Mar 13, 2017
My examiner was lovely and polite. He made me feel relaxed and if I needed help I could ask him! I passed with one minor!!
Dec 30, 2016
For my experience northampton test centre they are not good not help full at all they just pick on small things. They just failed people no major fault and they treating people unfair and mean.