There are two practical driving test centres in Norwich. A test centres that conducts tests for cars and motorbikes, plus another that conducts tests for large lorries and buses (LGV), plus cars with trailers.
Norwich Driving Test Centre for cars is situated around the outskirts of Norwich which will involve many road types. Road types to be expected will be from high speed 'A' roads to also include dual carriageways such as the A47 and rural roads for country driving. In contrast to urban roads, rural roads are often quiet but are challenging due to high speeds and sharp corners. The country road driving tutorial helps novice drivers to assess their speed correctly.
Urban city roads often feature residential streets that are quiet and narrow. These are used to test your ability to giving way to oncoming vehicles safely, often whilst passing parked cars. They are also ideal for driving test manoeuvres.
Busy urban road systems will include various roundabout types, junctions and crossroads. A high level of knowledge and safety will need to be demonstrated to the examiner. The test is to include one manoeuvre from the four possible and a 1-in-3 chance of the emergency stop procedure being requested. The examiner will allow around 10 minutes of test time for independent driving.
Test centre routes are designed by the examiners who conduct practical tests at their local test centre. The routes are designed in such a way so to involve as many diverse roads and traffic systems as possible, often including very challenging parts. Gaining knowledge of the test routes provides valuable insight into the type of roads that will be taken during your test. Driving test routes may be available to view or a downloadable app for your mobile device in your area, including Norwich Driving Test Centre.
Where are the driving test centres in Norwich
Listed below are the details of both practical driving test centres in Norwich along with their address, services they offer and test centre facilities.
Norwich Driving Test Centre
Practical Driving Test Centre Address
Plot 16A, Peachman Way
Broadlands Business Park
Thorpe St Andrew
Norwich
Norfolk
NR7 0WE
Test Centre Details:  Male and female toilet facilities available. Test candidate car parking facilities available.
Test Centre Provides Tests For: Car, Taxi, Motorcycle Module 1, Motorcycle Module 2, Approved driving instructor – part two, Approved driving instructor – part three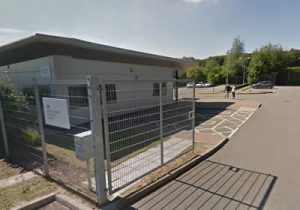 NORWICH DRIVING TEST CENTRE (LGV)
Practical Driving Test Centre Address
Jupiter Road
Hellesdon
Norwich
Norfolk
NR6 6SS
Test Centre Details:  Test centre now provides tests for cars. Park only in bays marked for DVSA use and report to reception. Please keep to the pedestrian walkways. Male and female toilet facilities available. No ramp access to test centre for wheelchair users. Special arrangements will be made if you have a disability.
Test Centre Provides Tests For: Lorries, Large vehicles and buses, Car with trailers, Cars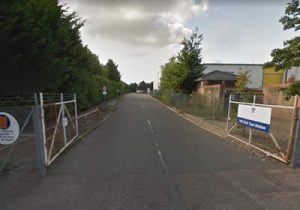 BOOKING A DRIVING TEST AT Norwich DRIVING TEST CENTRE
The driving test routes for Norwich may be available. Gaining an understanding of the types of roads likely to be taken in the driving test from Norwich will aid you in your driving test. Check your test centre availability for Saturday test bookings. During these days traffic congestion is often reduced making the test run smoother. Avoiding rush hour is always an advantage. If booking the driving test in Norwich in weekdays a good tip is booking between the hours of 10am and 4pm.
Book a driving test by phone
Practical driving tests can be booked over the telephone via an automated service. To book a test at Norwich Driving Test Centre, see the book a driving test section for booking contact telephone numbers. Although this is an automated service, a Driver and Vehicle Standards Agency (DVSA) assistant can be reached by following the prompts.
Book your driving test online
The majority of test candidates book their driving test over the internet as the available free test slots are made visible to be taken. To make a test booking at Norwich Driving Test Centre, see the book a driving test section.
Rescheduling or cancelling the driving test
Driving Tests can be rescheduled or cancelled. Changing your driving test date can be done providing three working days' notice is given. To cancel your test and receive a full refund from DVSA bookings, three working days' notice must also be provided. Saturdays are also classed as a working day.
Norwich DRIVING TEST CENTRE PASS RATES
Throughout the UK practical driving test centres, pass rates vary. Certain centres, often in very busy areas may have a slightly lower pass rate and in this situation, some test candidates decide to take their test at an alternative test centre. The driving test pass rates section may show driving test pass rate statistics for your practical test centre.
Norwich TEST CENTRE TELEPHONE NUMBER
Your practical driving test centre contact telephone number (including Norwich Driving Test Centre) may be located on your test booking email confirmation, or found within the driving test centre contact numbers section.
Test centres must not be contacted to book, cancel or amend a driving test however (see above), and only to contact the centre manager if you have any questions or concerns regarding your test, for example if a test is still going ahead due to bad weather (See driving tests in bad weather for further information).
REVIEWS FOR YOUR DRIVING TEST CENTRE
Tell others about your experience at Norwich Driving Test Centre and let us know how your test went, did you pass or fail, how was the test centre, were there toilets or parking facilities? Were the test routes difficult and how were the test examiners? It's quick and simple – no signup necessary and only your nickname will be displayed. To ensure your review meets our guidelines, please read our Terms and Conditions prior to submission.
Average rating:
11 reviews
Dec 12, 2019
The driving examiner I had was extreamly moody, grumpy and sharp which made my test worse than it should have been. When I asked for a repeated instruction he took a rather rude tone. This is not what people want on their test day when prople are already nervous, i feel your examiners should be trained to put the people at ease, not stress them out even more, this may just have been my examiner but I can't speak for others.
May 31, 2019
Watch out for Rick. Fails you for the most ridiculous things. I failed on something that one of my fellow students passed on. But hey ho. Just wants his paycheck
Feb 20, 2019
Booked a test at Jupiter Road, My examiner Harry was extremely polite and cheerful. Throughout the test, he was supportive and made the instructions very clear. After I kerbed the car and therefore failed the exam, After the exam, he gave a very detailed analysis of all of the issues which are hugely beneficial to my learning.
Nov 6, 2018
Passed my test yesterday with Mr Turner Put me at ease straight away Brilliant examiner Thank you
Sep 3, 2018
Wish I could give it fewer stars, absolutely minging place with horrible examiners who just want your money. They will find a way to fail you even if you should have passed, so you're much MUCH better to travel and take it somewhere else. They definitely have a quota of how many people they need to fail so don't waste your money or your time