Provided are contact details for Reading Driving Test Centre, test route tips, test booking information and help passing the driving test in Berkshire.
TEST CENTRE CONTACT DETAILS
Practical Driving Test Centre Address
220 Elgar Road South
Reading
Berkshire
RG2 0BW
Test Centre Details:  6 steps to candidate waiting room to Reading Driving Test Centre. Special arrangements will be made for candidates with mobility impairment. Disabled access to disabled toilets via front door. If you are attending an ADI Instructional (Part 3) test appointment please ensure that you park legally on Elgar Road South. Shared car park with restricted access. Male and female toilets in waiting room.
Test Centre Provides Tests For: Car, Taxi, Approved driving instructor – part two, Approved driving instructor – part three
THE DRIVING TEST IN Reading
A varied amount of road types will be taken during the driving test from Reading Driving Test Centre. Rural roads are often taken as part of the test routes due to the test centre location being close to them. These road types are often difficult due to the often high speeds and sharp corners. The country road driving tutorial offers help for novice drivers on this matter.
Busy town driving will include various road systems such as mini roundabouts and multi-lane roundabouts. Various junction types and crossroads. Quiet residential roads often feature and are potentially hazardous due to narrow lanes and oncoming vehicles.
Often these residential areas involve passing parked cars whilst dealing with oncoming vehicles. Expect high speed 'A' roads such as the A33 dual carriageway system. The examiner will request one test manoeuvre and the emergency stop procedure having a 1-in-3 possibility of being requested. 10 minutes will be reserved for independent driving.
Reading driving test routes may be available for Reading Driving Test Centre. Viewing these test routes will provide you with and understanding of the types of roads to be expected on the driving test from Reading Driving Test Centre. To also stand the best chance of passing the driving test in Reading, book the driving test within the hours of 10AM and 3PM. The roads in Reading can get busy with rush hour so booking the test within these times should reduce the amount of traffic during your driving test from Reading Driving Test Centre.
BOOKING A DRIVING TEST AT Reading DRIVING TEST CENTRE
Most test centres provide practical test from Monday to Friday, throughout the day. Certain test centres offer Saturday bookings at a slightly higher booking fee. Test availability is made clear whilst booking.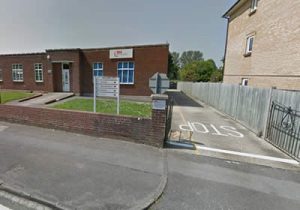 Book a driving test by phone
Practical driving tests can be booked over the telephone via an automated service. To book a test at Reading Driving Test Centre, see the book a driving test section for booking contact telephone numbers. Although this is an automated service, a Driver and Vehicle Standards Agency (DVSA) assistant can be reached by following the prompts.
Book your driving test online
The majority of test candidates book their driving test over the internet as the available free test slots are made visible to be taken. To make a test booking at Reading Driving Test Centre, see the book a driving test section.
Rescheduling or cancelling the driving test
Driving Tests can be rescheduled or cancelled. Changing your driving test date can be done providing three working days' notice is given. To cancel your test and receive a full refund from DVSA bookings, three working days' notice must also be provided. Saturdays are also classed as a working day.
Reading DRIVING TEST CENTRE PASS RATES
Throughout the UK practical driving test centres, pass rates vary. Certain centres, often in very busy areas may have a slightly lower pass rate and in this situation, some test candidates decide to take their test at an alternative test centre. The driving test pass rates section may show driving test pass rate statistics for your practical test centre.
Reading TEST CENTRE TELEPHONE NUMBER
Please note that direct contact with driving test centres cannot be made for test booking, cancelling or rescheduling. this can only be made directly with the DVSA (see above). Practical test centres can be contacted directly (including Reading Driving Test Centre) for reasons such as to inform the test centre manager you may be slightly late, or any issues you have with the test such as if it is still to proceed due to bad weather (see driving tests in bad weather for further information). See the driving test centre contact numbers section for further information.
REVIEWS FOR YOUR DRIVING TEST CENTRE
Tell others about your experience at Reading Driving Test Centre and let us know how your test went, did you pass or fail, how was the test centre, were there toilets or parking facilities? Were the test routes difficult? How were the test examiners? It's quick and simple – no signup necessary and only your nickname will be displayed. To ensure your review meets our guidelines, please read our Terms and Conditions prior to submission.
Average rating:
21 reviews
Jul 10, 2022
My daughter couldnt have had a nicer examiner. She suffers with severe anxiety, so doing her test was extremely hard, anxiety wise but once the examiner knew, he chatted away, which put her at complete ease. My daughter passed her test and is very grateful to this man. Would highly recommend Reading, especially knowing now that if you have any issues , they are willing to help.
Jul 26, 2020
got failed here 3 times. It was fair enough the first time as i made mistakes, but the examiner was bery rude. The second and third time the examiner were just looking for reasons to fail me. Especially third time, he tapped my wheel as i went past a parked car, saying i was too close and i wouldve hit its mirror if he didnt turn my wheel... he didnt move my bloody wheel he literally tapped it! didnt change my direction at all! and i knew the car was there im not stupid. The examiner touching my wheel is an instant fail, i feel he did it on purpose to make sure he can fail me. I did everything else well, even my teacher was extremely surprised and annoyed when i got failed.
Feb 18, 2020
Horrible experience, very rude examiners
Feb 13, 2020
They are just looking for a quick opportunity to fail you mostly when you are not white and English....i was given 3 serious faults few days ago and i asked where did i gets these serious faults from,she couldn't even tell me....is this school a money making school?
Dec 10, 2019
Most of the female examiners are racist and horrible I had my test yesterday had 7 minor faults my mirrors and blind spot checking on point this lady failed me saying I was hesitant on something me and my instructor didn't know what she was talking about she has failed me 2x I couldn't sleep all night very depressed because to me I knew I passed but this bloody racist fat woman failed me!!! This is not fair I have seen her passing all this white folks anytime I go there fro my driving lesson
Page 1 of 5:
«
‹
1
2
3
4
5
›
»