Provided are contact details for Reigate Driving Test Centre, test route tips, test booking information and help passing the driving test in Surrey.
TEST CENTRE CONTACT DETAILS
Practical Driving Test Centre Address
7 Slipshatch Road
Woodhatch
Reigate
Surrey
RH2 8HA
Test Centre Details:  Access difficult for wheelchair users. Special arrangements will be made for disabled candidates. Car parking facilities available though limited. Male and female toilets available.
Test Centre Provides Tests For: Car, Taxi, Approved driving instructor – part two, Approved driving instructor – part three
THE DRIVING TEST IN Reigate
Reigate Driving Test Centre is situated around rural roads and busy town roads. Rural country driving can be challenging to learner drivers due high speed and difficult corners. Our country road driving tutorial offers advice on how best to use these road types.
Town driving will be used to assess your ability for various traffic systems including roundabouts of all types, junctions and crossroads. One of the four possible test manoeuvres are often taken on residential streets.
These areas are often narrow with parked cars (see passing parked cars) and so are used to test your ability for meeting oncoming vehicles and giving way. A 1-in-3 possibility of the emergency stop procedure being requested along with 10 minutes of independent driving.
Test centre routes are designed by the examiners who conduct practical tests at their local test centre. The routes are designed in such a way so to involve as many diverse roads and traffic systems as possible, often including very challenging parts. Gaining knowledge of the test routes provides valuable insight into the type of roads that will be taken during your test. Driving test routes may be available to view or a downloadable app for your mobile device in your area, including Reigate Driving Test Centre.
BOOKING A DRIVING TEST AT Reigate DRIVING TEST CENTRE
From most driving test centres, tests can be booked and arranged to be taken Monday to Friday throughout the day. Test candidates do usually gain better results by booking their test so that it is taken over the quieter periods of the day, avoiding rush hour traffic.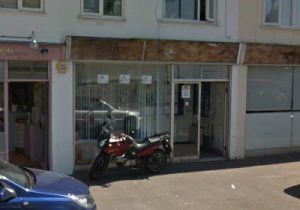 Book a driving test by phone
Practical driving tests can be booked over the telephone via an automated service. To book a test at Reigate Driving Test Centre, see the book a driving test section for booking contact telephone numbers. Although this is an automated service, a Driver and Vehicle Standards Agency (DVSA) assistant can be reached by following the prompts.
Book your driving test online
The majority of test candidates book their driving test over the internet as the available free test slots are made visible to be taken. To make a test booking at Reigate Driving Test Centre, see the book a driving test section.
Rescheduling or cancelling the driving test
Driving Tests can be rescheduled or cancelled. Changing your driving test date can be done providing three working days' notice is given. To cancel your test and receive a full refund from DVSA bookings, three working days' notice must also be provided. Saturdays are also classed as a working day.
Reigate DRIVING TEST CENTRE PASS RATES
Throughout the UK practical driving test centres, pass rates vary. Certain centres, often in very busy areas may have a slightly lower pass rate and in this situation, some test candidates decide to take their test at an alternative test centre. The driving test pass rates section may show driving test pass rate statistics for your practical test centre.
Reigate TEST CENTRE TELEPHONE NUMBER
Please note that direct contact with driving test centres cannot be made for test booking, cancelling or rescheduling. this can only be made directly with the DVSA (see above). Practical test centres can be contacted directly (including Reigate Driving Test Centre) for reasons such as to inform the test centre manager you may be slightly late, or any issues you have with the test such as if it is still to proceed due to bad weather (see driving tests in bad weather for further information). See the driving test centre contact numbers section for further information.
REVIEWS FOR YOUR DRIVING TEST CENTRE
Tell others about your experience at Reigate Driving Test Centre and let us know how your test went, did you pass or fail, how was the test centre, were there toilets or parking facilities? Were the test routes difficult? How were the test examiners? It's quick and simple – no signup necessary and only your nickname will be displayed. To ensure your review meets our guidelines, please read our Terms and Conditions prior to submission.
Average rating:
6 reviews
Aug 25, 2021
Had a stocky late 60-something humourless woman as examiner. The A25 is very windy and speed limit regularly fluctuates between 40 and 30. You are expected to not hold traffic up. One time going round a bend speed limit abruptly dropped to 30. Hard to see sign among the trees, so had to brake hard resulting in minor fault. Worst bit is Mid Street, South Nutfield. Roadworks, one lane close, skip blocking the view, bend in the road, parked cars blocking one lane. Took it slow, but instructor said TOO SLOW - minor fault. Then you come to a T-junction into Kings Cross Lane and, like quite a few Surrey lanes, the road is potholed and deteriorating. I slowed to preserve the suspension as it was only a small car and was given a second speed fault, which then became SERIOUS FAULT - FAIL. I don't know what the heck the examiners expect, but it was a demoralising experience. The instructor just said I failed for holding up traffic and then just walked off. My advice is to avoid this test centre.
Dec 24, 2018
Went for test at this center after three attempts at West Wickham where two times I just not been allowed to take test in my car, very rude examiners. So even Redhill test routes seem to be a bit complicated than Wickham I felt much confident during the test and passed first attempt and no complaints about using own car. Thanks Lianne
Apr 30, 2018
My son took his driving test here today, what a pleasant surprise to have a human examiner ! He was warm and friendly , and put my sons nerves to rest. Thanks Joe.
Oct 25, 2017
Very hard to book driving test!I failed my driving test and when I tried to rebook I only got appointment 2 months later!:-(
Aug 23, 2017
What kind of bloody place is this ,my daughter had her test here this morning and didn't even get out of the gate before she was failed ,someone on exit flashed my daughter to let her go which she started to when suddenly her examiner ADI who was a bloody stand in and probably didn't want to be there slammed the brake on because HE wasn't looking in that direction at the time and thought my daughter was just pulling out ,luckily my daughters instructor was in the car too and saw what happened and contested this with the examiner and basically was told tough ,and she still did the test that she would have passed if this prick was doing his job correctly. how the bloody hell are these new drivers going to stand a chance if they are given tw*ts like this who wasn't looking but can then overrule two pairs of eyes that were looking .its bloody disgusting that's £60 of her hard earned money down the drain for something he didn't see,he should be sacked ,And my daughter should should be given another retest asap for being unfairly failed by this blind tw*t.