Provided are contact details for Sale Driving Test Centre, test route tips, test booking information and help passing the driving test in Manchester.
TEST CENTRE CONTACT DETAILS
Practical Driving Test Centre Address
36 – 38 Poplar Grove
Sale
Greater Manchester
M33 7ER
Test Centre Details:  Ramp access to Sale Driving Test Centre for wheelchair users. Male, female and disabled toilets available. Test candidate car parking spaces available.
Test Centre Provides Tests For: Car, Approved driving instructor – part two, Approved driving instructor – part three
THE DRIVING TEST IN Sale
Based in Manchester, the driving test from Sale Driving Test Centre will be challenging and will be taken over many varied road types. From rural country driving and villages to high speed 'A' roads such as the A56 which include elements of dual carriageways.
In Manchester itself, the examiner will be testing your ability at many traffic systems. Roundabouts to include multi-lane to small mini roundabouts are frequented. Junctions and crossroads of varying sizes will be incorporated.
Residential areas are taken to assess your ability for meeting oncoming vehicles, often within narrow lanes with parked vehicles. Passing cyclists and parked vehicle distances (see passing parked cars). These road types are often used for manoeuvres, the turn in the road being the most common.
The driving test from Sale Driving Test Centre is to include a single manoeuvre, although a 2nd is occasional requested if time permits. The driving test will last for approximately 30 – 40 minutes. Within this time, around 10 minutes will be reserved for independent driving. The emergency stop is not compulsory with a 1-in-3 possibility of being requested.
Test centre routes are designed by the examiners who conduct practical tests at their local test centre. The routes are designed in such a way so to involve as many diverse roads and traffic systems as possible, often including very challenging parts. Gaining knowledge of the test routes provides valuable insight into the type of roads that will be taken during your test. Driving test routes may be available to view or a downloadable app for your mobile device in your area, including Sale Driving Test Centre.
BOOKING A DRIVING TEST AT Sale DRIVING TEST CENTRE
Many of the practical driving test centres are available to conduct tests Monday to Friday, with the busier test centres also offering Saturday tests at a slightly higher booking fee. In busy areas, test candidates often benefit from taking their test during the quieter periods of the day.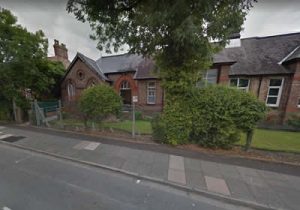 Book a driving test by phone
Practical driving tests can be booked over the telephone via an automated service. To book a test at Sale Driving Test Centre, see the book a driving test section for booking contact telephone numbers. Although this is an automated service, a Driver and Vehicle Standards Agency (DVSA) assistant can be reached by following the prompts.
Book your driving test online
The majority of test candidates book their driving test over the internet as the available free test slots are made visible to be taken. To make a test booking at Sale Driving Test Centre, see the book a driving test section.
Rescheduling or cancelling the driving test
Driving Tests can be rescheduled or cancelled. Changing your driving test date can be done providing three working days' notice is given. To cancel your test and receive a full refund from DVSA bookings, three working days' notice must also be provided. Saturdays are also classed as a working day.
Sale DRIVING TEST CENTRE PASS RATES
Throughout the UK practical driving test centres, pass rates vary. Certain centres, often in very busy areas may have a slightly lower pass rate and in this situation, some test candidates decide to take their test at an alternative test centre. The driving test pass rates section may show driving test pass rate statistics for your practical test centre.
Sale TEST CENTRE TELEPHONE NUMBER
Please note that direct contact with driving test centres cannot be made for test booking, cancelling or rescheduling. this can only be made directly with the DVSA (see above). Practical test centres can be contacted directly (including Sale Driving Test Centre) for reasons such as to inform the test centre manager you may be slightly late, or any issues you have with the test such as if it is still to proceed due to bad weather (see driving tests in bad weather for further information). The current telephone contact number for Sale Driving Test Centre is 0161 973 1534. See the driving test centre contact numbers section for further information.
REVIEWS FOR YOUR DRIVING TEST CENTRE
Tell others about your experience at Sale Driving Test Centre and let us know how your test went, did you pass or fail, how was the test centre, were there toilets or parking facilities? Were the test routes difficult? How were the test examiners? It's quick and simple – no signup necessary and only your nickname will be displayed. To ensure your review meets our guidelines, please read our Terms and Conditions prior to submission.
Average rating:
9 reviews
May 28, 2023
On my 2nd attempt, on 28th May at 11:16 I passed my test with a lovely male examiner who made me feel at ease and helped me enjoy the drive, despite being a test. I highly recommend this test centre- even when i failed the examiners were very friendly, fair, and kind.
Mar 14, 2022
I had my test at the start of February and I was shocked with the level of disrespect I received. i'm not the type to complain, however i was truly upset with the way I was treated. I couldn't tell you the name of the nasty woman I had, because GUESS WHAT! She didn't even introduce herself.... RUDENESS. she made me feel extremely uncomfortable and now I have trauma about resitting my test.
Oct 29, 2021
Very bad lady examiner. Very poor judgement. Had issues with her from the start of the test as she didn't like my instructor and had issues with him in the past. She deliberately failed me by touching the steering in traffic when no car or person was near mine. I immediately asked her why did you do that and she was shook by my response and released her hands from the steering. She made me drive the whole 40 mins and did not even find one minor or major. But at the end she told me I failed for a major error that I don't have steering control. I've been driving in my home country for 10 years and have cleared 7 mock tests without any issues.my instructor mentioned that am so unlucky to have her as all his students who did tests with her have failed. From the moment she entered the car, she was so rude and was on her phone/tablet.
This is not coming for a person who is angry because I failed my test, but thinking about the helplessness of my situation to prove my part makes it sad. If there was a system where the tests are recorded for the sake of examiner as well as candidate would have been so much better.
There is really no use of doing an appeal as it won't change anything. When I enquired about the examiner, many students had the same issue with her. I had a friend who had one year experience driving in Sale with his international license from Dubai. When explained my situation, he said he too had the same examiner and the same scenario where she touched the steering without any reason. This is so unfair. For the first time I felt the UK system is doing injustice.
Oct 23, 2021
Had Caroline twice, she has red/purple tinted brown hair.
It strikes me as odd that someone who seems to dislike people so much would choose a career working with people.
She made me feel so uncomfortable in an already uncomfortable situation. She was rude, and honestly mean!
The first time I took my test with you it was near the end of the day so when I tried to make some chit chat with her and she barked "just concentrate on what you're doing" I thought maybe she was tired.
The second time I had her in the morning and received the same harsh tone when she spoke to me.
I would wonder if I remind her of someone who wronged her in the past but according to my instructor she is rude to everyone and known for failing people.
So everyone if you get a woman who has bad tattoos, hates to chat but loves to fail people brace yourself for an unnecessarily terrible experience.

I understand that this could come across as someone who is bitter to have been failed but that's absolutely not the case, I've taken my test three times now and the first person that failed me was lovely and encouraging. I thanked him at the end, I couldn't even speak to caroline as she admonished me for the mistake I made. It was as though she thought I had done it on purpose!
Feb 27, 2019
The test centre is situated on a narrow road with several learners often present at the same time. This makes it a tricky area to navigate at the start, particularly if you are nervous, however any competent driver should find no issue with this. Upon arrival you wait in a small waiting room without speaking to anybody. Anyone who comes with you maybe wish to bring a book or laptop as there is nothing to do nearby and nothing to occupy yourself in the test centre. There is a toilet and hot drinks vending machine in the waiting room. Your examiner will come into the room and call out your name. You will sign a form quickly and then make your way to your car to begin the test. My examiner was a lady with purple/colour tinted brown hair who wore glasses and she was absolutely terrible to drive with. Immediately she huffed and puffed as i didn't have a spare rear view mirror, despite her having her own. From the start she displayed a very cold personality and whilst I am not a nervous person at all (I work in high pressure jobs) I felt extremely uncomfortable and ridiculed throughout the entire test. I failed my test, a decision which i have no arguments with, however my driving had been fantastic in the days leading into this exam and my examiner really destroyed all confidence i had going in. She made very dissatisfied noises from the word go and at one point even reached across to beep my horn at another car who was reversing out in front of me. Once finished, I asked for her to give me feedback on where i can improve and she simply mentioned my major and then got out of the car. My mother who was waiting in the test centre asked her how I had got on and she replied saying "Why would you want to know that?". It was the worst experience i have had in a car and I couldn't have imagined a less professional display. If you are considering this test centre then I urge you to request not to be taken by this instructor (unfortunately i cannot remember her name). Other reviews suggest that the examiner named Vic may be a good choice instead. I personally will not be using this test centre for my second attempt.