Provided are contact details for Sevenoaks Driving Test Centre, test route tips, test booking information and help passing the driving test in Kent.
TEST CENTRE CONTACT DETAILS
Practical Driving Test Centre Address
45 Argyle Road
Sevenoaks
Kent
TN13 1HJ
Test Centre Details:  No wheelchair access. Three steps to access Sevenoaks Driving Test Centre. Special arrangements will be made for candidates with mobility impairment. Male and female toilet facilities available. No car parking facilities available.
Test Centre Provides Tests For: Car, Taxi, Approved driving instructor – part two, Approved driving instructor – part three
THE DRIVING TEST IN Sevenoaks
Situated around various road types, the driving test from Sevenoaks Driving Test Centre is likely to include rural country driving (see the country road driving tutorial for advice on these road types), high speed 'A' roads such as the A21 dual carriageway and busy town driving.
During town driving, the examiner will assess your ability at most road traffic systems to include junctions, roundabouts and crossroads. Residential roads often being narrow with parked vehicles are ideal for testing your ability to meet oncoming vehicles that may be necessary to give-way.
This often involves giving way whilst passing parked cars. Expected on the test from Sevenoaks Driving Test Centre will be one test manoeuvre, a 1-in-3 chance of the emergency stop and 10 minutes of independent driving.
The test routes are designed in such a way so to involve as many diverse roads and traffic systems as possible, often including very challenging parts. Gaining knowledge of the test routes provides valuable insight into the type of roads that will be taken during your test. Driving test routes may be available to view or a downloadable app for your mobile device in your area, including Sevenoaks Driving Test Centre.
BOOKING A DRIVING TEST AT Sevenoaks DRIVING TEST CENTRE
Driving tests can be booked to take place at any time of the day throughout the week. Optionally, some test centres offer Saturday booking at a slightly higher booking fee. Test availability times and dates are made clear when booking.
Book a driving test by phone
Practical driving tests can be booked over the telephone via an automated service. To book a test at Sevenoaks Driving Test Centre, see the book a driving test section for booking contact telephone numbers. Although this is an automated service, a Driver and Vehicle Standards Agency (DVSA) assistant can be reached by following the prompts.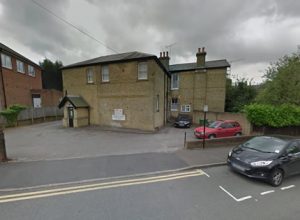 Book your driving test online
The majority of test candidates book their driving test over the internet as the available free test slots are made visible to be taken. To make a test booking at Sevenoaks Driving Test Centre, see the book a driving test section.
Rescheduling or cancelling the driving test
Driving Tests can be rescheduled or cancelled. Changing your driving test date can be done providing three working days' notice is given. To cancel your test and receive a full refund from DVSA bookings, three working days' notice must also be provided. Saturdays are also classed as a working day.
Sevenoaks DRIVING TEST CENTRE PASS RATES
Throughout the UK practical driving test centres, pass rates vary. Certain centres, often in very busy areas may have a slightly lower pass rate and in this situation, some test candidates decide to take their test at an alternative test centre. The driving test pass rates section may show driving test pass rate statistics for your practical test centre.
Sevenoaks TEST CENTRE TELEPHONE NUMBER
Please note that direct contact with driving test centres cannot be made for test booking, cancelling or rescheduling. this can only be made directly with the DVSA (see above). Practical test centres can be contacted directly (including Sevenoaks Driving Test Centre) for reasons such as to inform the test centre manager you may be slightly late, or any issues you have with the test such as if it is still to proceed due to bad weather (see driving tests in bad weather for further information). Sevenoaks Test Centre telephone contact number: 01732 453410. See the driving test centre contact numbers section for further information.
REVIEWS FOR YOUR DRIVING TEST CENTRE
Tell others about your experience at Sevenoaks Driving Test Centre and let us know how your test went, did you pass or fail, how was the test centre, were there toilets or parking facilities? Were the test routes difficult? How were the test examiners? It's quick and simple – no signup necessary and only your nickname will be displayed. To ensure your review meets our guidelines, please read our Terms and Conditions prior to submission.
Average rating:
27 reviews
Feb 5, 2020
My daughter had her test today and the examiner, made conversation the whole way around the test, asking her about her school life and then talking about football and various start wars movies. He repeatedly spoke over the sat nav so she could here instructions and had to look at the screen. I thought the examiner had to remain quiet unless giving instructions. Does any one know how I can make a official complaint.
Nov 26, 2019
Good test centre I didn't stop at a stop sign (assumed it was a give way idky stupid mistake) this should of been a fail but he let me off as the rest of the test was good. He is a nice enough person and he's not intimidating.
Nov 11, 2019
If I could give no stars at all, I would! Had a dreadful examiner here who didn't follow the usual protocol and 10 minutes into the test said I had failed but I had to carry on driving for another 40 minutes. Safe to say I went to pieces after his comment! To make matters worse, he continuously reminded me I had failed, brought up all my mistakes after gasping and groaning how dangerous I was being...and then had the audacity to ask if I was nervous! Just made a formal complaint with the DVSA.
Jun 19, 2019
I have just completed and passed my ADI Part 2 Driving Ability Assessment with Sevenoaks DTC examiner Nigel. He was incredibly professional, personable and approachable. A very positive experience.
Jun 12, 2019
I must give a 5* rating to Mick, he was so lovely, talked to me and calmed my nerves so I could drive like I usually do (I was such a nervous wreck on the day!). I passed.... this was my second attempt! I wish I could say the same for Linda, no people skills and didn't put me at ease, this made the whole first test harder than it needed to be. I failed and I admit I made a stupid mistake..... whether it was really classed a serious, who knows. I know the examiners have a job to do and access us to be safe and competent but this is so nerve racking for most people. I wish some of the examiners could remember that we don't have the years of experience that they have, and could put themselves in our shoes for those 40 mins! Good luck for anyone sitting their test soon 🙂