Provided are contact details for Southall Driving Test Centre, test route tips, test booking information and help passing the driving test in London.
TEST CENTRE CONTACT DETAILS
Practical Driving Test Centre Address
295 Allenby Road
Southall
Greater London
UB1 2HD
Test Centre Details:  Candidates should park in the church car park just off Bycroft Road and walk up to the Southall Driving Test Centre. No toilet facilities available. Ramp access for wheelchair users available.
Test Centre Provides Tests For: Car
THE DRIVING TEST IN Southall
Southall Driving Test Centre is situated around many road types that will be included on the driving test. Busy urban roads will test your ability on road systems such as roundabouts, junctions and crossroads. Residential roads being relatively quiet are often used for test manoeuvres.
The examiner will request one such manoeuvre from the possible four. The road types are also used to demonstrate your ability at meeting oncoming traffic on narrow lane streets – see passing parked cars for advice. High speed 'A' roads such as the A40 dual carriageway is likely as they are part of the test routes.
---
Rural country roads from Southall Test Centre are also featured on many of the tests conducted – see country road driving for advice on these particular road types. Around 10 minutes of independent driving can be expected along with the emergency stop procedure having a 1-in-3 chance of being requested. The test routes are compiled by the examiners who conduct the tests at each specific test centre.
Test routes are compiled to utilise as many varied road types and traffic systems as possible so to ensure the test candidate is proficient in all aspects of driving. Test routes often include difficult parts and by gaining knowledge of the routes offers valuable insight into what to expect on the test. Driving test routes may be available to view or a downloadable app for your mobile device in your area, including Southall Driving Test Centre.
BOOKING A DRIVING TEST AT Southall DRIVING TEST CENTRE
Tests can be booked by telephone or online to take place throughout the day Monday to Friday. Some test centres may also offer Saturday tests at a slightly higher booking fee.
Book a driving test by phone
Practical driving tests can be booked over the telephone via an automated service. To book a test at Southall Driving Test Centre, see the book a driving test section for booking contact telephone numbers. Although this is an automated service, a Driver and Vehicle Standards Agency (DVSA) assistant can be reached by following the prompts.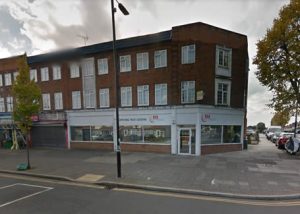 Book your driving test online
The majority of test candidates book their driving test over the internet as the available free test slots are made visible to be taken. To make a test booking at Southall Driving Test Centre, see the book a driving test section.
Rescheduling or cancelling the driving test
Driving Tests can be rescheduled or cancelled. Changing your driving test date can be done providing three working days' notice is given. To cancel your test and receive a full refund from DVSA bookings, three working days' notice must also be provided. Saturdays are also classed as a working day.
Southall DRIVING TEST CENTRE PASS RATES
Practical driving test pass rates vary from centre to centre. This can often be due to the location, often busier areas having a slightly lower pass rate. Driving tests can be taken at any UK test centre. Choosing an area that you feel more confident in may benefit. The driving test pass rates section may show driving test pass rate statistics for your practical test centre.
Southall TEST CENTRE TELEPHONE NUMBER
For driving test booking and test amendments such as rescheduling or cancelling, please only contact the DVSA as above. Test centre staff may be contacted directly if you have a question that directly relates to your test – examples may include an issue with your test vehicle (see cars for the driving test), or if a test is still going ahead due to bad weather (see driving tests in bad weather for further information). Southall Test Centre telephone contact number: 020 88132965
REVIEWS FOR YOUR DRIVING TEST CENTRE
Tell others about your experience at Southall Driving Test Centre and let us know how your test went, did you pass or fail, how was the test centre, were there toilets or parking facilities? Were the test routes difficult? How were the test examiners? It's quick and simple – no signup necessary and only your nickname will be displayed. To ensure your review meets our guidelines, please read our Terms and Conditions prior to submission.
Average rating:
28 reviews
Feb 23, 2022
I had my driving test with Kam and have to say I am at a loss to understand the adverse comments some people have made regarding this lady, I have to say, turning up in a highly nervous state myself, this lady was fabulous, she instantly calmed me down and she is a highly professional and competent, very nice to me throughout the experience . I would highly recommend anyone booking a test at this centre ask for Kam she's fab. I think other people are stroppy because they were obviously not up to the test passing stage!
Feb 14, 2022
Had lovely examiner called kam
Very professional and all around genuinely polite
Jan 24, 2022
This test centre is not even worth one star.It is the most Worst test centre in all of London.The Examiners make you feel nervous and don't know how to speak to People .I failed twice in this test centre and i will never book a test again the Examiners make you feel uncomfortable and nervous, as they don't try to initiate conversation and they make you feel like everything that another driver does is your fault.I failed due to a car turning into a road and slowing down for himself in order to turn into the road -Examiner made it out like he braked for me. Never again.Due to Covid their business got messed up so now there failing mostly everyone just to boost their Business. Avoid this test centre at all costs.It is the Worst ones in London and i hope it shuts down.Dickheads
Dec 12, 2020
I would rate it minus 5 if I could. Whatever you do, do not have your test here waste of time and money. I feel like they already know they're gonna fail you before your test and don't even take you past small roads next to it. My test only lasted 15 minutes. Not the best time to take a test during covid since the test will terminate as soon as they want to fail you. They won't let you do the whole test to see on where you could improve also. Choose a different test centre if you're in the area. Uxbridge has the 4th highest pass rate in london
Aug 26, 2020
Don't waste your money at Southall test centre especially at this time they don't even want to go out with you so they're failing everyone straight away what a waste of money and the car park is horrible