Provided are contact details for Tilbury Driving Test Centre, test route tips, test booking information and help passing the driving test in Essex.
TEST CENTRE CONTACT DETAILS
Practical Driving Test Centre Address
Montana House
Russell Road
Tilbury
Essex
RM18 7AE
Test Centre Details:  No ramp access to Tilbury Driving Test Centre for wheelchair users. Special arrangements will be made to test candidates with a disability. Male and female toilets available. No car parking facilities available.
Test Centre Provides Tests For: Car, Approved driving instructor – part two, Approved driving instructor – part three
THE DRIVING TEST IN Tilbury
The driving test from Tilbury Driving Test Centre often takes you into other villages and towns such as Grays and the Chadwell area via the A1089 Dock Road dual carriageway. Other areas during the driving test from Tilbury often also include rural country road driving.
In-town driving will assess your ability for many traffic systems such as junctions, crossroads and roundabouts of all types. The examiner will request a single test manoeuvre, often in residential areas. These areas are often used to assess passing distance from parked vehicles (see passing parked cars) and cyclists.
The test has around a 1-in-3 possibility of involving the emergency stop with the introduction of independent driving that usually lasts around 10 minutes. Knowing each and every test route isn't essential, though gaining an understanding of the particularly difficult areas of the test routes often proves beneficial.
Examiners who conduct the tests develop the test routes for their test centres with the intention of taking the test candidate through as many varied road types and traffic systems as possible, within the time given.
This is to ensure test candidates can deal with all situations and often involves difficult areas. Driving test routes may be available to view or a downloadable app for your mobile device in your area, including Tilbury Driving Test Centre.
BOOKING A DRIVING TEST AT Tilbury DRIVING TEST CENTRE
The two methods that practical tests can be booked are detailed below. During the booking process, you will be asked for details from your theory test pass certificate and your provisional driving licence. Many of the test centres within the UK conduct tests Monday to Friday, with the exception of quiet rural based centre that offer part-time tests, or test centres in busy areas that offer weekday and Saturday tests. Test dates and time availability is displayed whilst booking.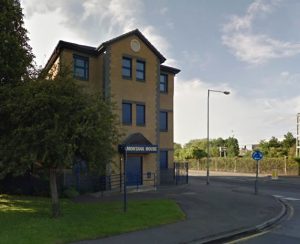 Book a driving test by phone
Driving tests can be booked by telephone where an automated service will take you through the process. The book a driving test section details the process and telephone numbers needed to book a test at Tilbury Driving Test Centre. If you require a person to speak to, a Driver and Vehicle Standards Agency (DVSA) assistant can be reached by following the prompts.
Book your driving test online
The majority of test candidates book their driving test over the internet as the available free test slots are made visible to be taken. To make a test booking at Tilbury Driving Test Centre, see the book a driving test section.
Rescheduling or cancelling the driving test
Driving Tests can be rescheduled or cancelled. Changing your driving test date can be done providing three working days' notice is given. To cancel your test and receive a full refund from DVSA bookings, three working days' notice must also be provided. Saturdays are also classed as a working day.
Tilbury DRIVING TEST CENTRE PASS RATES
Practical driving test pass rates vary from centre to centre. This can often be due to the location, often busier areas having a slightly lower pass rate. Driving tests can be taken at any UK test centre. Choosing an area that you feel more confident in may benefit. The driving test pass rates section may show driving test pass rate statistics for your practical test centre.
Tilbury TEST CENTRE TELEPHONE NUMBER
For driving test booking and test amendments such as rescheduling or cancelling, please only contact the DVSA as above. Test centre staff may be contacted directly if you have a question that directly relates to your test – examples may include an issue with your test vehicle (see cars for the driving test), or if a test is still going ahead due to bad weather (see driving tests in bad weather for further information). Your test centre contact telephone details (including Tilbury Driving Test Centre) may be located driving test centre contact numbers section.
REVIEWS FOR YOUR DRIVING TEST CENTRE
Tell others about your experience at Tilbury Driving Test Centre and let us know how your test went, did you pass or fail, how was the test centre, were there toilets or parking facilities? Were the test routes difficult? How were the test examiners? It's quick and simple – no signup necessary and only your nickname will be displayed. To ensure your review meets our guidelines, please read our Terms and Conditions prior to submission.
Average rating:
21 reviews
Apr 6, 2022
My first driving test was a terrible experience after having Sue. I felt I drove very well considering how rude this examiner was and how uncomfortable she made me feel through out the test. Her marking was very harsh and feel I would not return to tilbury to re take my test with examiners like her there. She had no people skills at all considering this is a very nervous experience for people.
Apr 6, 2022
I'd like to make a complaint in regards to the examiner sue on my driving test.
It was the second time that I have had Mrs .sue ? on this test and on both occasions it was evident that she was not up to the professional standards that a test examiner needs to be.
I felt very vulnerable and intimidated on both occasions through the tests.
She was rude throughout both tests and made me feel extremely uncomfortable.
I do not think that she gives a fair or honest assessment on the driving of not only my self but other learners who have held the same opinion of what I currently hold.
I think a review is needed to make sure that she is keeping up with the necessary standards for this job.
I am sure I will not be the only person who will be putting in this complaint.
Regards,
Katrina Doherty.
Mar 3, 2022
I writing this review not only because I passed. Today 3/03/2022 I had my test at the tilbury test centre with Jo (not sure if I have the wright spelling). I was super nervous however I found the tone of his voice very calming and reassuring. He was clear and concise with his instructions and not sarcastic and demeaning in anyway like I previously examiners I have had. This was my 5th go at my driving test and he is the second examiner who has been really good at not making me feel scared and nervous. It goes a long way having someone like this. Even when I failed I made sure to let the previous examiner who was nice to me know as it helps candidates in the future.
Advice for others, if doesn't matter who your examiner is, always ask questions if you are unsure and try to remain calm and confident even when you think you have made a major mistake.
Aug 16, 2021
My friend took her test in her own car twice in tilbury testing centre, both times she had a female (different) examiners.
My friend has held her non Uk diving listener for over 20 years and has been driving in the uk for over a year now. She has never been involved or caused an accident in all those years! Not even a parking fine! She can't exchange her current license to Uk, hence she has to do a test.
She is an experienced and confident driver, but they failed her twice. Ok, first time she didn't check the mirrors enough, so she knew to make sure to check them next time, yet that was one of the reasons examiner Sue failed her the second time, along with not following the distance, which is a complete nonsense! She has taken lessons with an instructor beforehand, who explained and practiced with her everything and was confident she will pass this time.
I strongly believe Sue failed her for no reason. Don't know what they get out of it, but I have traveled with my friend behind the wheel for thousands of miles and know that she is a good driver. I've been driving in the Uk for 9 years every day myself and know the rules, so can judge my friends abilities confidentiality.

Avoid this testing centre at all costs!
Good luck to you all!
May 25, 2021
Had test today everything going ok till a cross roads where I could see perfectly clear and the junction was completely empty no cars or pedestrians so I went to carry on and the examiner pressed the brakes hard for no reason at first I thought I had done something wrong but I hadn't then he gets me to drive back to the test centre to where he tells me Iv failed
How can I fail If I was in complete control of of the vehicle
It was his fault to press the brakes when wasn't needed
Page 1 of 5:
«
‹
1
2
3
4
5
›
»