Provided are contact details for Wakefield Driving Test Centre, test route tips, test booking information and help passing the driving test in Ossett.
TEST CENTRE CONTACT DETAILS
Practical Driving Test Centre Address
Mothers Way
Silkwood Park
Ossett
West Yorkshire
WF5 9TR
Test Centre Details:  Ramp access to Wakefield Silkwood Driving Test Centre for wheelchair users. Male, female and disabled toilets available. Car parking facilities available. When finding the test centre via Sat-Nav, use the postcode WF5 9TG.
Test Centre Provides Tests For: Car, Motorcycle Module 1, Motorcycle Module 2
THE DRIVING TEST IN Wakefield
Wakefield Driving Test Centre is situated around a variety of roads from busy high speed dual carriageways such as the A638 to rural roads and country village roads all that may feature during the driving test from Wakefield Driving Test Centre.
Driving in Wakefield itself will assess your ability at most major traffic systems. A high proficiency at roundabouts of all types, crossroads and junctions is essential. Test manoeuvres can often be taken on residential areas that are quieter but all provide a challenge due to oncoming vehicles and parked cars – see the passing parked cars tutorial.
The test has around a 1-in-3 chance of including the emergency stop. One manoeuvre will be requested and the driving test from Wakefield will feature 10 minutes of independent driving. Knowing each and every test route isn't essential, though gaining an understanding of the particularly difficult areas of the test routes often proves beneficial.
Examiners who conduct the tests develop the test routes for their test centres with the intention of taking the test candidate through as many varied road types and traffic systems as possible, within the time given. This is to ensure test candidates can deal with all situations and often involves difficult areas. Driving test routes may be available to view or a downloadable app for your mobile device in your area, including Wakefield Silkwood Driving Test Centre.
BOOKING A DRIVING TEST AT Wakefield DRIVING TEST CENTRE
Particularly in busy areas such as Wakefield, test candidates often benefit from booking their test so that it takes place during the quieter periods of the day. You'll be required to submit information from your theory test pass certificate and provisional driving licence, and you will then be able to choose from a selection of test booking slots available.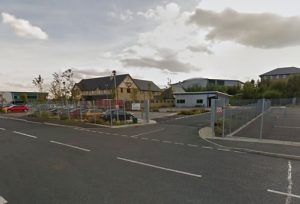 Book a driving test by phone
Driving tests can be booked by telephone where an automated service will take you through the process. The book a driving test section details the process and telephone numbers needed to book a test at Wakefield Driving Test Centre. If you require a person to speak to, a Driver and Vehicle Standards Agency (DVSA) assistant can be reached by following the prompts.
Book your driving test online
The majority of test candidates book their driving test over the internet as the available free test slots are made visible to be taken. To make a test booking at Wakefield Driving Test Centre, see the book a driving test section.
Rescheduling or cancelling the driving test
Driving Tests can be rescheduled or cancelled. Changing your driving test date can be done providing three working days' notice is given. To cancel your test and receive a full refund from DVSA bookings, three working days' notice must also be provided. Saturdays are also classed as a working day.
Wakefield DRIVING TEST CENTRE PASS RATES
Pass rates from each driving test centre vary, often due to location. As a UK resident, you can book and take your driving test at any practical test centre within the UK, allowing you to choose the location you feel more confident with. The driving test pass rates section may show driving test pass rate statistics for your practical test centre.
Wakefield TEST CENTRE TELEPHONE NUMBER
For driving test booking and test amendments such as rescheduling or cancelling, please only contact the DVSA as above. Test centre staff may be contacted directly if you have a question that directly relates to your test – examples may include an issue with your test vehicle (see cars for the driving test), or if a test is still going ahead due to bad weather (see driving tests in bad weather for further information). Your test centre contact telephone details (including Wakefield Driving Test Centre) may be located driving test centre contact numbers section.
REVIEWS FOR YOUR DRIVING TEST CENTRE
Help others by telling them your experience of your driving test and write a review of Wakefield Driving Test Centre. Let us know if you passed or failed your driving test. What was the test centre like, did it had adequate facilities? What were the test routes like and how was your examiner? It's quick and simple – no signup necessary and only your nickname will be displayed. To ensure your review meets our guidelines, please read our Terms and Conditions prior to submission.
Average rating:
10 reviews
Jun 22, 2022
Had my mod2 and was failed by 2 feet coming out of a one way street . should have been a miner so thanks have to do it again money grabers
Sep 12, 2019
My instructor (karl/Carl) put me at ease answering all questions I had, I had him on a pass and fail on both occasions he was amazing. Feedback from him is also great on what to improve on after fail and what you did well. Also very supportive and encouraging
Jul 23, 2019
They cancelled my driving test a week before it was suppose to be and postponed it to 2 months later due to "examiner no longer available". Extremely frustrated and very unsatisfied with their communication and effort to find a better alternative date or alternative examiner.
Jan 19, 2019
Really friendly examiner (Peter) who put me at ease from the moment I met him. Passed on my first attempt!
Jun 29, 2018
Awfully guy out there ,I would highly not recommend this area ,in first place he tried to put me down because was bump in my back quarter panel ,a guy told him it's okay ,doesn't affect the way of driving after that he checked the tyres and he found a tyre underflated a bit was like that since 3 months as I bought the car like that ,the tyre had a small scratch not slash as he said ,and he said to go to put a new tyre ,I've changed the tyre in 15 minutes and I came back he was having his coffee and eating like a f**king pig, and he said he can't take me for my test ,and I paid 50 pound for a new tyre when in my town was 25 pound ripping bastards so all toghter I wasted 110 pound for his was to drink his coffee, hope one day will be squashed by a truck ,i dont wish him to die ,just to remain paralized ,to suffer all his life cause people like him make this world a worse place to live .