Provided are contact details for Watford Driving Test Centre, test route tips, test booking information and help passing the driving test in Hertfordshire.
TEST CENTRE CONTACT DETAILS
Practical Driving Test Centre Address
CP House
Otterspool Way
Watford
Hertfordshire
WD25 8HU
Test Centre Details:  Waiting room for Watford Driving Test Centre is situated on the 1st floor – access by stairs only. There is a bell push button by the entrance for candidates who require wheelchair access. Male and female toilets available. Test candidate car parking facilities available.
Test Centre Provides Tests For: Car, Taxi
THE DRIVING TEST IN Watford
The driving test from Watford Driving Test Centre will involve many road types. Situated near rural roads, these types of roads feature on this test on many occasions. Busy town roads will include various roundabouts, junctions and crossroads.
Residential streets are likely as these tend to be narrow and can be hazardous for learners due to oncoming vehicles and narrow width constraints – see passing parked cars. High speed 'A' roads such as the A41 dual carriageway system is common place during the test. Expect a single test manoeuvre from the possible four with the emergency stop procedure having a 1-in-4 possibility of being requested.
The examiner will set aside 10 minutes of test time for the independent part of the test. The driving test from Watford Driving Test Centre can be challenging due to high traffic and complicated roads and roundabouts. To gain further understanding of the various roads you will be taking during the driving test from Watford Driving Test Centre, visit the Watford driving test routes section.
Examiners who conduct the tests develop the test routes for their test centres with the intention of taking the test candidate through as many varied road types and traffic systems as possible, within the time given. This is to ensure test candidates can deal with all situations and often involves difficult areas. Concentrate on the difficult areas of Watford. An ideal time for booking the driving test in Watford may be from 10AM to 3PM. The traffic within these times should be a little less than normal. Depending on your area, it may be worth checking test centre availability for Saturday tests if the traffic is reduced at these times of week.
BOOKING A DRIVING TEST AT Watford DRIVING TEST CENTRE
During the driving test booking process, details of which can be found below, you'll be required to enter details from your theory test pass certificate and your provisional driving licence. You will then be able to select from test availability times and dates.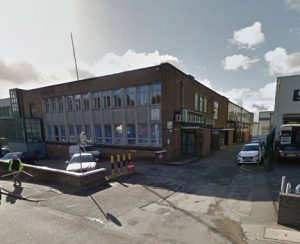 Book a driving test by phone
Driving tests can be booked by telephone where an automated service will take you through the process. The book a driving test section details the process and telephone numbers needed to book a test at Watford Driving Test Centre. If you require a person to speak to, a Driver and Vehicle Standards Agency (DVSA) assistant can be reached by following the prompts.
Book your driving test online
The majority of test candidates book their driving test over the internet as the available free test slots are made visible to be taken. To make a test booking at Watford Driving Test Centre, see the book a driving test section.
Rescheduling or cancelling the driving test
Driving Tests can be rescheduled or cancelled. Changing your driving test date can be done providing three working days' notice is given. To cancel your test and receive a full refund from DVSA bookings, three working days' notice must also be provided. Saturdays are also classed as a working day.
Watford DRIVING TEST CENTRE PASS RATES
Pass rates from each driving test centre vary, often due to location. As a UK resident, you can book and take your driving test at any practical test centre within the UK, allowing you to choose the location you feel more confident with. The driving test pass rates section may show driving test pass rate statistics for your practical test centre.
Watford TEST CENTRE TELEPHONE NUMBER
For driving test booking and test amendments such as rescheduling or cancelling, please only contact the DVSA as above. Test centre staff may be contacted directly if you have a question that directly relates to your test – examples may include an issue with your test vehicle (see cars for the driving test), or if a test is still going ahead due to bad weather (see driving tests in bad weather for further information). Your test centre contact telephone details (including Watford Driving Test Centre) may be located driving test centre contact numbers section.
REVIEWS FOR YOUR DRIVING TEST CENTRE
Help others by telling them your experience of your driving test and write a review of Watford Driving Test Centre. Let us know if you passed or failed your driving test. What was the test centre like, did it had adequate facilities? What were the test routes like and how was your examiner? It's quick and simple – no signup necessary and only your nickname will be displayed. To ensure your review meets our guidelines, please read our Terms and Conditions prior to submission.
Average rating:
15 reviews
Dec 11, 2020
I failed but I had Allan or Allen as examiner and he was very calm and polite Thank you 😊
Jan 3, 2020
One of the worst place to do your test here it's good to look for other place and also some people here so rude
Aug 16, 2019
Peter failed my friend intentionally I was accompanying him, really interesting centre, feels like they are open to making money...
Aug 8, 2019
Not impressed. 3 Tests. One fail justified, 2 by the same examiner for ridiculous reasons. Going too fast through a width restriction (I proceeded through it at 5mph). Instructor was not impressed with him. Failed again with same man on final corner, car pulled out in front of me, I slammed the brakes on to avoid a collision, he failed me for undue hesitation despite my attentiveness. He proceeded to praise how well I drove and how safe he felt, yet still gave me a fail. My instructor was in the back and agreed it was very harsh to fail me. Avoiding this centre now and trying else where, feel conned and hurt by this examiner.
Feb 9, 2019
You gone west your money if you book the driving test in Watford. but be my guest!" if you don't listen, It gone be Big FAIL.