Provided are contact details for Belvedere Driving Test Centre, test route tips, test booking information and help passing the driving test in Kent.
TEST CENTRE CONTACT DETAILS
Practical Driving Test Centre Address
33 Woolwich Road
Belvedere 
Kent
DA17 5EE
Test Centre Details:  No test candidate parking available at Belvedere Driving Test Centre. Male and female toilet available. Arrangements will be made at this test centre if you have a disability.
Test Centre Provides Tests For: Car, Approved driving instructor – part two, Approved driving instructor – part three
THE DRIVING TEST IN Belvedere
Belvedere Driving Test Centre is situated in a busy area on the outskirts on London. Many residential roads with narrow lanes will feature on the driving test. These types of roads can be hazardous due to width constraints and oncoming traffic. Challenges often include passing parked cars.
Higher speed 'A' roads such as the A220 and A206 are also likely to feature. The driving test may also take you to rural roads (see country roads) that can be high speed and difficult to correctly navigate bends. One of the possible four driving test manoeuvres will be asked with a 1 in 3 possibility of the emergency stop procedure being requested.
Viewing the Belvedere driving test routes will provide you with a good insight into the type of roads the test examiner from Belvedere Driving Test Centre will be expecting you to take.
BOOKING A DRIVING TEST AT Belvedere DRIVING TEST CENTRE
If your driving test centre is located in a busy area, it may be of benefit to book your driving test in between the times of 10am and 4pm. This way you will miss out on rush hour traffic that can be problematic for learner drivers. Alternatively, some driving test centres offer test bookings on Saturdays. Driving test fees at the weekend are increased. Driving tests cannot be booked through the test centres directly. To book a driving test, there are two available options; by phone or online.
Book a driving test by phone
To book a practical driving test at the Belvedere driving test centres by phone, visit the learning to drive section for all the DVSA (Driver and Vehicle Standards Agency previously known as the DSA) test centre booking telephone numbers. The DVSA telephone number is an automated test booking line. A DVSA assistant can offer help via the options given.
Book your driving test online
To book your driving test online for Belvedere Driving Test Centre, see the learning to drive section for all DVSA contact information.
Rescheduling or cancelling the driving test
To gain a full refund for the driving test at Belvedere, cancellations must be made at least three working in advance of the test date. The same conditions apply for rescheduling if you wish to change the date. The above contact details can be used for these methods.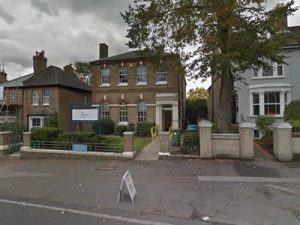 Belvedere DRIVING TEST CENTRE PASS RATES
Driving test pass rates for UK test centres can be located on this site. The driving test pass rate for Belvedere Driving Test Centre can be found via the Driving test pass rates section.
Belvedere TEST CENTRE TELEPHONE NUMBER
Belvedere Driving Test Centre telephone number may be either located on this page or via the driving test centre contact numbers section. Practical tests cannot be booked via these numbers and should only be used to contact the test centre manager for any concerns or issues you may have regarding your test.
PRACTICAL DRIVING TEST CENTRE REVIEWS
Write a review of Belvedere Driving Test Centre. Rate this test centre based on your experience of using them. Tell people how your test went, whether you passed or failed the test and what your examiner was like. It's quick and simple – no signup necessary and only your nickname will be displayed. To ensure your review meets our guidelines, please read our Terms and Conditions prior to submission.
Average rating:
29 reviews
Nov 26, 2021
Right I have stave today I don't understand how
And why people can say he is rude or not helpful I failed my test today but this guy was so nice to me and I feel so comfortable with him I knew when I filed after that he explained everything and into next one just doing his job and I am grateful I had him because next time I will be not so nervous
May 17, 2021
I went for my test these morning,I didn't quite get the examiners name as he whispered to himself when he said it ..On our way to the car,I felt nauseous and spat on the grass,he asked if I was okay and I said yes am pregnant it's morning sickness,he seemed uninterested and said do you have temperature I bet he thought it's Covid,I told him no by the time he got in the car it was obvious he didn't want to be there with me ..When he told me to drive off. I did my 6point check,I was going to move but was still on my lane when a car came through on my left,he said stop but I had not even moved my car to go out of where I parked and he said,I should turn my ignition off ..I have failed ,I was in shock in couldn't believe it as I had not even moved the car but had my foot on the brake pedal prior to been stopped..He didn't want to be there and I won't be going back to that centre,complete waste of time.
Sep 2, 2020
If you get Steve you should just demand for someone else or you should just get ready to fail, as the fat bloke will fail you either way.
Jul 25, 2019
Hi I'm a local resident who just happened to be a driving instructor for many years. I used to take students for test in Bexleyheath, Sidcup, Erith, Belvedere, Gravesend and Gillingham. I have just seen a post on Facebook regarding a test at Belvedere which prompted me to look up reviews. I must say that after spending the last 30 mins reading reviews of the test centres that i used to frequent i am torn between laughter and anger. We are talking about road safety here. I once stupidly took a candidate for test for a favour for another ADI (instructor). This lady was a foreign national and as i got the call from a supposedly good mate i agreed. She said she could only meet me at the centre. This was Belvedere. She didnt turn up at the agreed time and only turned up 20 mins before the test. I went out in the back which i didnt do often. This lady on her test was stopped 3 times from having an accident with one terrible incident where she tried to drive through a zebra crossing with a lady and 2 children crossing it. At the end of the test when she was being debriefed she shouted and screamed at the examiner saying they were lying and making it up because of her colour. I still do not know to this day if she honestly was that oblivious that she didnt know what she had done or not but it was shocking. Bexleyheath was may favourite test centre and despite being only a mile or so away from Belvedere it always had a higher pass rate. Bexley heath has been shut for years now. All the staff at belvedere are different from the time bexleyheath was open but the pass rate is still low. Explain that ? It is not the staff ! they are highly trained, I know as i tried to become an examiner once and could not pass the tough training in Bedford. From long ago Instructors used to say 'take all your no-hopers to Belvedere as they have wider roads and dont do bay parking'. I used to sit and talk and listen in waiting rooms, and believe me the instructors used to openly admit taking the good ones to erith and the bad ones to belvedere. That was until Belvedere started using the bays at Erith on their tests, then all of those instructors didnt have a reason to take all the bad ones to Belvedere. Since then I believe Erith is just as low or lower than Belvedere on passes. After my incident i would never take anyone that I hadnt taught on test. Not like nowadays where people make a business in providing a car for a test for a couple of hundred quid a pop. When people pass they give all the praise to the instructor, when they fail (especially nowadays) they automatically blame the examiner. Look at your instructor, get some reviews. Take enough lessons. The examiners only record what YOU do.
Aug 31, 2018
1 star is too much! Steve.....not helpful. Wrote my name wrong on the form. Failed for nothing