Bus lane rules are often rigorously enforced by local councils by use of Parking Enforcement Officers and roadside cameras that utilise automatic number plate recognition (ANPR).
Bus lanes are often (but not always) an alternative colour to the typical grey roads we see to allow road users to easily differentiate the lanes. Although bus lanes are usually separated from the rest of the carriageway by a continuous solid white line, this line is simply a dividing line.
Whether you are entitled to cross the white line into the bus lane depends on whether the bus lane is in operational hours or not. See bus lane signs for further information on operating hours. This brief guide can be used as an aid for learner drivers studying the driving theory test and for preparation for the practical driving test.
---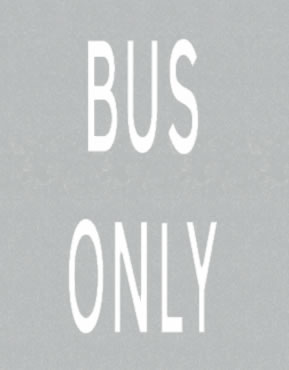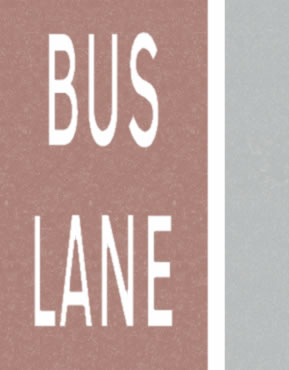 Bus lane markings
Bus lanes are defined by the words 'BUS ONLY' at the start of a bus route. The words or symbols for 'TAXI' and / or 'CYCLE' may also be used if the lane permits their use.
To be more noticeable to motorists, bus lanes are often coloured differently to normal carriageway and are typically separated from the rest of the carriageway by a solid continuous white line.
---
---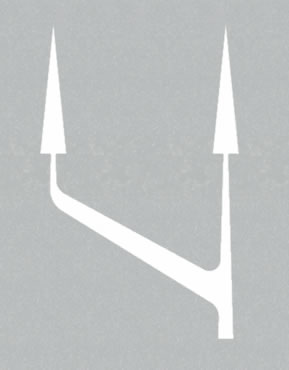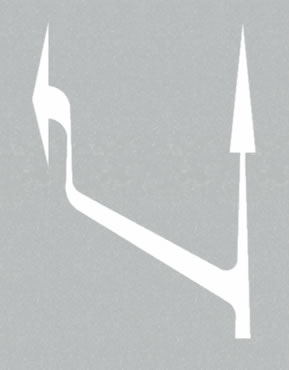 Directional road markings
Directional arrows are road markings used to direct traffic into the appropriate lane or routes.
At junctions, bus lanes often finish early to allow traffic to merge into both lanes. This is to allow traffic to safely turn left at the junction.
Where there is a break in the bus lane, road markings direct traffic turning left to cross the bus lane. this is accompanied by a sign as illustrated below.
---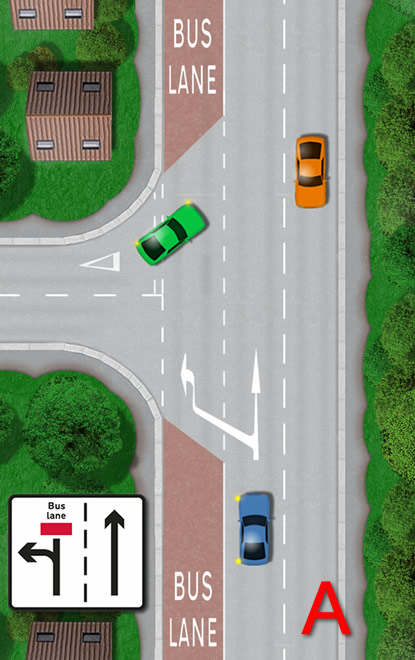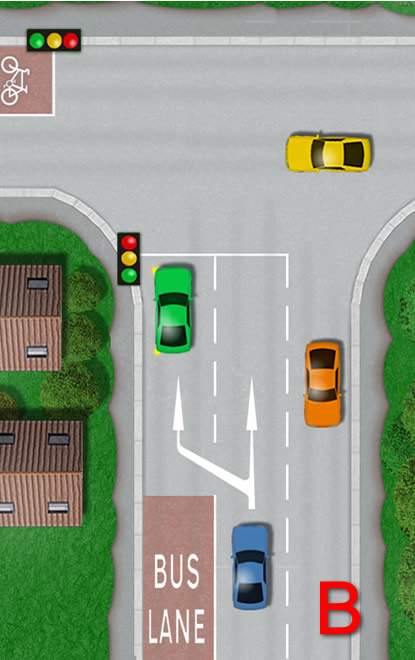 Examples of bus lane road markings
Diagram A displays an example of road markings along with the applicable road sign where the bus lane temporarily stops to allow for left turning traffic only.
Diagram B provides an example of bus lanes ending before they reach a junction to allow traffic to merge into the left lane.
Entering a bus lane during its hours of operation is against the law and may not only see a driver faced with a Penalty Charge Notice and fine, but will fail their practical driving test. Always read the blue bus lane signs at the start of each bus lane to establish whether it is legal or prohibited to use the bus lane. See bus lane signs for further information on operating hours.
---
---
Road signs test quiz
The driving theory test involves many questions on the various road signs and road markings found throughout the UK. Once you have finished looking through this section on low bridge ahead and height restriction signs, take the road sign test knowledge quiz to test your ability for passing the theory test.
---
OTHER TYPES OF ROAD SIGNS