Provided are contact details for Chesterton Road Driving Test Centre, test route tips, test booking information and help passing the driving test in Chesterton.
TEST CENTRE CONTACT DETAILS
Practical Driving Test Centre Address
73 – 79 Chesterton Road
Cambridge
Cambridgeshire
CB4 3AP
Test Centre Details:  Please note: Chesterton Road Driving Test Centre has now ceased operations. Tests will now be conducted from a new facility. Driving tests can now be booked at Cambridge Brookmount Court driving test centre.
Test Centre Provides Tests For: Car, Taxi, Approved driving instructor – part two, Approved driving instructor – part three
THE DRIVING TEST at Chesterton Road
One exit from Chesterton Road Driving Test Centre is located around very small residential streets with junctions that are closed and difficult to emerge from. The second exit takes you onto a one-way system with multiple lanes. Both exits can be a challenge. Throughout the test, the examiner will take you through roundabouts and mini roundabouts, crossroads and junctions of all types.
Dual carriageways (A14) often feature during the test from Chesterton as also does country road driving. During the test, you'll be required to demonstrate a test manoeuvre, the choice of which is for the examiner to decide.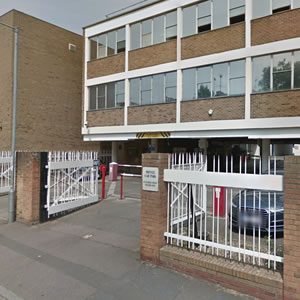 Bay parking is not possible from Chesterton Test Centre, though you may travel to another nearby test centre to do this manoeuvre. The emergency stop procedure is required from one in every three tests conducted. Every car driving test in the UK now includes independent driving. Independent driving takes around 20 minutes from the 40 minute practical test. Test centre routes are designed by the examiners who conduct practical tests at their local test centre.
Certain areas of the driving test routes in Chesterton can be challenging such as busy roundabouts and junctions. A further understanding of the various roads that are taken during the driving test from Chesterton Driving Test Centre can be obtained by viewing the driving test routes section.
BOOKING A DRIVING TEST AT Chesterton DRIVING TEST CENTRE
The test routes for Chesterton can get very busy and congested with traffic. Test candidates may benefit from booking their test so that it takes place during off-peak hours, avoiding rush hour. whilst booking your test, you'll require information from your provisional driving licence and theory test pass certificate.
Book a driving test by phone
Practical driving tests can be booked over the telephone via an automated service. To book a test at Chesterton Driving Test Centre, see the book a driving test section for booking contact telephone numbers. Although this is an automated service, a Driver and Vehicle Standards Agency (DVSA) assistant can be reached by following the prompts.
Book your driving test online
The majority of test candidates book their driving test over the internet as the available free test slots are made visible to be taken. To make a test booking at Chesterton Driving Test Centre, see the book a driving test section.
Rescheduling or cancelling the driving test
Driving Tests can be rescheduled or cancelled. Changing your driving test date can be done providing three working days' notice is given. To cancel your test and receive a full refund from DVSA bookings, three working days' notice must also be provided. Saturdays are also classed as a working day.
Chesterton DRIVING TEST CENTRE PASS RATES
Throughout the UK practical driving test centres, pass rates vary. Certain centres, often in very busy areas may have a slightly lower pass rate and in this situation, some test candidates decide to take their test at an alternative test centre. The driving test pass rates section may show driving test pass rate statistics for your practical test centre.
Chesterton TEST CENTRE TELEPHONE NUMBER
Your practical driving test centre contact telephone number (including Chesterton Road Driving Test Centre) may be located on your test booking email confirmation, or found within the driving test centre contact numbers section.
Test centres must not be contacted to book, cancel or amend a driving test however (see above), and only to contact the centre manager if you have any questions or concerns regarding your test, for example if a test is still going ahead due to bad weather (See driving tests in bad weather for further information).
REVIEWS FOR YOUR DRIVING TEST CENTRE
Tell others about your experience at Chesterton Driving Test Centre and let us know how your test went, did you pass or fail, how was the test centre, were there toilets or parking facilities? Were the test routes difficult? How were the test examiners? It's quick and simple – no signup necessary and only your nickname will be displayed. To ensure your review meets our guidelines, please read our Terms and Conditions prior to submission.
Average rating:
4 reviews
Mar 6, 2018
good examiner, made conversation and attempted to relax me, although i failed, mainly due to nervousness. There are no toilets which seems crazy considering a driving test is one of the most nerve-wracking experiences. Otherwise a good test centre and good examiner. I hope i pass next time!
Feb 15, 2018
omg that women scared my sister too. she is too old to being doing that job and very bitter indeed!! my sister came home crying when barbra examiner tested her she too got shouted at failed too. something has to be done about her abuse. wonder what her pass rate is? now someone else has came forward about her i think we need to speak to someone about her!! and put in a formal complaint.( i think you should have a fee test done again with a different examiner] she is clearly not up for the job. you went to be tested not abused.
Feb 15, 2018
i did my test today i pass before so i know how to drive!! got done had it revoked so resat it. i had an old lady, that was very rude called barbra do not get in the car with her, as soon as she got in the car with me she shouted at me trying to move the sat nav so i could see it. then when i said sorry she just shouting again saying dont talk to me just drive when i tel you too. then she truned to my instuter and said what are you doing with your phone your not recording bk thir are you he said no. she said take the volumes off. i was so scaerd i knew i was gonna falie befor i even begun, i felt like i was treating badly.that i felt like crying brfor i even began.
Jul 19, 2017
I was happy today to have very polite, cheerful and attentive instructor and passed my driving test from 1st attempt. Thank you very much!