Certain learner drivers will have taken many driving lessons from friends or family in their own car.
If this is the case, a learner will become familiar with the controls, size and the way that their car handles and may not wish to drive another vehicle whilst learning. Some driving instructors teach learner drivers in the learner's own car, whilst others do not and prefer to provide driving lessons only in a car with dual controls. Regarding this issue, discussed are the frequently asked questions from learner drivers.
DUAL CONTROLS
It's not a legal requirement that dual controls must be fitted whilst learning to drive. If it is a rental car however, dual controls must be fitted for the driving test. See Cars for the driving test for further information. Certain driving instructors do not allow learners to use their own car for safety issues, whilst others have no problem.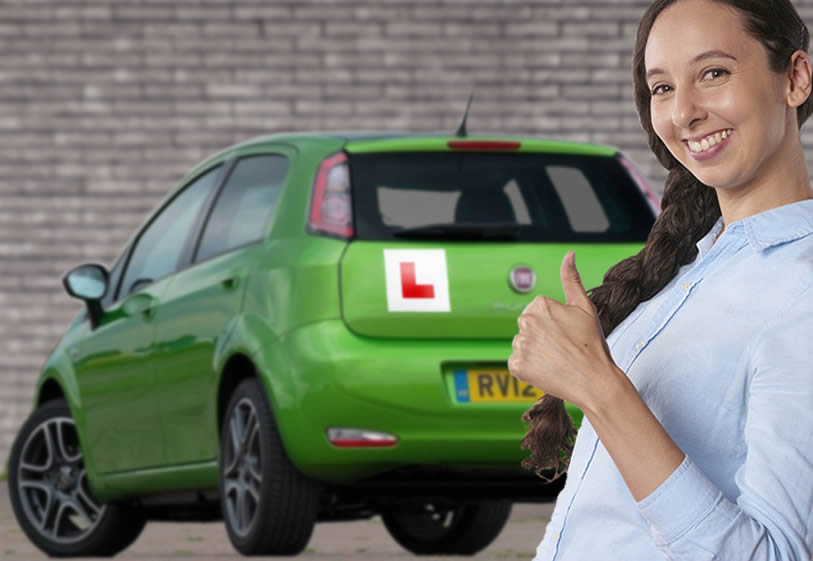 A driving instructor who hasn't taken you out for a lesson previously will have no knowledge of your ability to drive safely, so may request that the initial lesson be taken in their car to assess your ability. or that the lesson be conducted in a quiet area.
Car insurance
Only the learner driver will legally need car insurance although if a situation occurs, for example the learner panics and is unable to drive, the instructor will need to drive the car. A driving instructors insurance policy is likely to cover them to drive your car Third Party Fire and Theft only, although each policy for the instructor is different.
If a driving instructor is willing to take your for driving lessons in your own car, make sure that the instructor is covered for your car and are aware of the insurance coverage of your car if they need to drive.
Cheaper driving lessons in my own car?
This is dependent on the instructor. Some driving instructors may inform you that you are paying them for their knowledge and will not offer a discount, whilst other may offer £2 or £3 discount per hour for savings made of fuel costs.
Should I take driving lesson in my own car?
There are benefits of taking lessons in your own car. You may receive a discount for driving lessons and you will be more familiar with driving your own car. However, lessons will be safer in the instructors car due to the dual controls and the instructor will have a great deal of experience teaching in their own car.
An example of this is that a instructor will know exactly the feel of the controls in their own car, such as the brake and clutch and so will resolve issues easier. Driving manoeuvres such as the turn in the road will often have reference markers to help the learner. These reference marker will likely need to be altered if using the learners own car, which may require extra practice and time. A driving instructors car may also be regularly maintained and may be newer, possibly making the car easier to drive.
If you are adamant that you want driving lessons in your own car, you will find a instructor willing to do this, although it is suggested that you initially try the instructors car as you may find it easier than you think.
Driving lessons in my own car
If you are taking driving lessons in your own car and intend on taking the test in your car, ensure you have a spare set of L-plates in case one comes off during lessons or just before the test. Also ensure you have and extra rear-view mirror. Your instructor is likely to have their own although you will need it for the examiner on the driving test.