Provided are contact details for Pinner Driving Test Centre, test route tips, test booking information and help passing the driving test in London.
TEST CENTRE CONTACT DETAILS
Practical Driving Test Centre Address
221 Tolcarne Drive
Pinner
Greater London
HA5 2DZ
Test Centre Details:  There is one step to gain access to the driving test centre but no ramp for wheelchair access. Special arrangements will be made for disabled test candidates. Male and female toilet facilities available. No car parking spaces facilities available.
Test Centre Provides Tests For: Car, Approved driving instructor – part two, Approved driving instructor – part three
THE DRIVING TEST IN Pinner
Pinner Driving Test Centre is situated around the outskirts of London. The type of driving test roads will be varied and may include rural country driving (see country road driving tutorial for help on these road types), dual carriageways and high speed 'A' single carriageway roads.
Busy city and town roads are to include various roundabouts (often including mini roundabouts in residential areas), crossroads, junctions and possibly one-way-systems.
Residential roads often form part of the driving test and are an ideal location to demonstrate one of the possible four test manoeuvres that the testing examiner will require – the choice of manoeuvres is for the examiner to decide. These residential roads can be hazardous due to narrow lanes and meeting oncoming vehicles. This often involves passing parked cars whilst dealing with oncoming vehicles.
The test has a 1-in-3 possibility of the emergency stop procedure being requested with around 10 minutes of independent driving. Independent driving simply requires that you follow a basic map displayed by the examiner before moving off, following road direction signs or a combination of both. Test centre routes are designed by the examiners who conduct practical tests at their local test centre.
The routes are designed in such a way so to involve as many diverse roads and traffic systems as possible, often including very challenging parts. Gaining knowledge of the test routes provides valuable insight into the type of roads that will be taken during your test. Driving test routes may be available to view or a downloadable app for your mobile device in your area, including Pinner Driving Test Centre.
BOOKING A DRIVING TEST AT Pinner DRIVING TEST CENTRE
Many of the test centres conduct tests weekly from Monday to Friday. Certain centres in very busy areas may also conduct tests during a Saturday. Weekend test bookings cost slightly more than weekday. Test centres such as Pinner are located in very busy areas. Booking a test that falls outside of rush hour traffic may prove beneficial.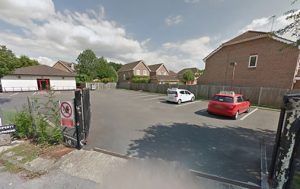 Book a driving test by phone
Practical driving tests can be booked over the telephone via an automated service. To book a test at Pinner Driving Test Centre, see the book a driving test section for booking contact telephone numbers. Although this is an automated service, a Driver and Vehicle Standards Agency (DVSA) assistant can be reached by following the prompts.
Book your driving test online
The majority of test candidates book their driving test over the internet as the available free test slots are made visible to be taken. To make a test booking at Pinner Driving Test Centre, see the book a driving test section.
Rescheduling or cancelling the driving test
Driving Tests can be rescheduled or cancelled. Changing your driving test date can be done providing three working days' notice is given. To cancel your test and receive a full refund from DVSA bookings, three working days' notice must also be provided. Saturdays are also classed as a working day.
Pinner DRIVING TEST CENTRE PASS RATES
Throughout the UK practical driving test centres, pass rates vary. Certain centres, often in very busy areas may have a slightly lower pass rate and in this situation, some test candidates decide to take their test at an alternative test centre. The driving test pass rates section may show driving test pass rate statistics for your practical test centre.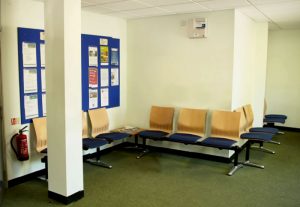 Pinner TEST CENTRE TELEPHONE NUMBER
Please note that direct contact with driving test centres cannot be made for test booking, cancelling or rescheduling. this can only be made directly with the DVSA (see above). Practical test centres can be contacted directly (including Pinner Driving Test Centre) for reasons such as to inform the test centre manager you may be slightly late, or any issues you have with the test such as if it is still to proceed due to bad weather (see driving tests in bad weather for further information). See the driving test centre contact numbers section for further information.
REVIEWS FOR YOUR DRIVING TEST CENTRE
Tell others about your experience at Pinner Driving Test Centre and let us know how your test went, did you pass or fail, how was the test centre, were there toilets or parking facilities? Were the test routes difficult? How were the test examiners? It's quick and simple – no signup necessary and only your nickname will be displayed. To ensure your review meets our guidelines, please read our Terms and Conditions prior to submission.
Average rating:
44 reviews
Oct 10, 2021
STAY AWAY FROM THIS GOD AWFUL TEST CENTRE. I had Neena as my examiner... and let's just say she needs to be the one taking the test again, I wouldn't be surprised if she doesn't drive herself. She has the same level of confidence as a 4 year old going into Reception for the first time. As for her instructions; they aren't clear, they make very little sense especially when she gives them 2 seconds before a turning and to top it off her body language when moving lanes, pulling out of junctions and performing hill-starts is unbelievably uncomfortable. Personally, I think I would have an easier time driving with Saddam Hussein in the car. Anyway avoid at all costs... even if it means cancelling your test.
Aug 27, 2021
Pathetic guy called Alan/Andy god knows! Interfered and held my wheel saying was about to hit the kerb on a dual carriageway ?! seriously! I know for a fact was more over to the middle than left and he just interrupted. Rude and arrogant changed his sat nav in the middle and took me to some dumping lot to reverse without giving instructions. On roundabouts he told me to just go and always told me to go fast even though i was at the right speed limit. Stupid guy- needs to leave wish they all had cams to catch their terrible nonsense! coz of him have to wait months t get another test.
Jun 10, 2021
So after I messed up on my first test I was back today, I was taken on test by Neena, excellent examiner. Easy to understand directions and I'm rubbish at that! I actually felt comfortable and I passed!! Cheers Neena you made my year!
Aug 11, 2020
Did my first test here about one year ago and the examiner was horrible. She was in such a bad attitude. I'm glad that other people have called this centre out. They really need to check who they employ.
Feb 11, 2020
I had such a difficult time with my diving tests as I've failed twice. The first examiner was fair and had a fair reason for failing me. She was very calm during the whole test. However, the second examiner named Neena gave me a really hard time during the exam as she was very disrespectful. She was kept yelling at me to speed up even if I was driving the legal speed of the road.which made me very nervous and anxious. My third test, I had the examiner called Jonathan who was very nice as he tried to calm my nerves down at the beginning of the test. He talks very respectfully and in a calm manner, unlike Neena. His professional attitude definitely helped me to perform well and pass my test.