This section details the dashboard warning light symbols of the Nissan Qashqai. There are many universal dashboard symbols, though some makes and models of vehicles may use some symbols that are brand specific.
Failure, attention or utility symbols are categorised by the colour of the symbol, the duration of time that the symbols stays illuminated and if it is accompanied by an acoustic sound.
Immediate attention is often required for the Nissan Qashqai if the symbol is red and particularly if it is flashing. In some cases, this can signify a safety issue or mechanical warning where damage may be caused to the vehicle with continual use.
The Nissan Qashqai dashboard lights and symbols are detailed below with use of a symbol picture, a description and possibly and explanation of what action should be taken.
---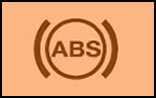 Anti-lock Brakes System
When the ignition is switched to the ON position in the Nissan Qashqai, the anti-lock braking system (ABS) light will come on. It should go out after about 2 seconds. This indicates system is functional. If symbol comes on whilst driving, this indicates a problem with the ABS. ABS is a braking aid and is separate from normal vehicle braking system. Brakes will work as usual in most cases. Gain assistance from a qualified technician. For an understanding of ABS and what it does see, ABS.
---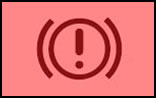 BRAKE Warning Light
Warning light can apply to parking and foot brake. Light illuminates if parking / handbrake is applied. For the foot brake, light can come on if there is insufficient brake fluid in the reservoir. If levels are below the minimum requirements, do not drive until levels are replenishes else braking may be affected. If brake levels are correct, this indicates a fault in the system and vehicle should be checked by an authorised Nissan technician immediately. Driving vehicle could be dangerous due to brake failure. You may need to consider having vehicle towed to a workshop.
---
---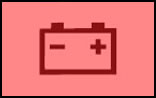 Battery Charge WARNING LIGHT
Light should illuminate when ignition is turn to the ON position and should go out shortly after. If battery charge symbol comes on whilst driving, this signifies a problem with the charging system. Check alternator belt whilst engine is turned off to ensure it is not broken or lose. If belt is not lose or broken, contact a Nissan workshop immediately.
---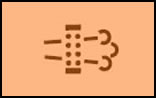 Diesel Particulate Filter LIGHT
Diesel versions of the Qashqai only, the diesel particulate filter light can illuminate due to frequent short journeys or stop/start driving that can result in excessive build up of carbon in the particulate filter. When this happens the DPF warning light will illuminate on the dashboard along with a message in the vehicle information display. When symbol illuminates, the vehicle must be driven a certain way to begin regeneration. Car should be driven at a speed of over 60 km/h (37.5 mph) until the DPF warning light turns off. This process can take up to 30 minutes to complete. If regeneration is not completed, the malfunction symbol will illuminate (see below) where a service regeneration will be required by Nissan. Engine output speed may be reduced to protect the DPF system until service.
---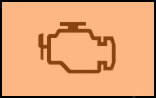 Malfunction Warning LIGHT Red or Amber
The Qashqai malfunction warning light may illuminate in red or amber / orange. Symbol will illuminate when ignition is switched to ON and go out shortly after ignition to operate normally. If the malfunction symbol illuminates in red whilst driving, this may indicate an engine control system malfunction. Vehicle will need to be repaired as continued use of vehicle could lead to poor driveability, reduced fuel economy and possible damage to the engine control system, which may affect the warranty coverage. If malfunction lamp illuminates in orange, this can signify a regeneration of the diesel particulate filter, where Nissan is required to perform the service.
---
---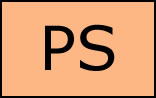 Electronic Power Assisted Steering
The electronic power assisted steering (EPAS) light should come on when ignition is turned to ON and shortly extinguish once engine has started. If light remains on, or illuminates whilst driving, power assisted steering is unavailable. Steering is still possible via the mechanical, though a noticeable difference in required force to turn the steering wheel may be noticed, especially at lower speeds. If symbol illuminates on the Qashqai dashboard, pull over when safe to do so and turn engine off (ignition key to OFF) for around 20 seconds and restart vehicle. If light remains on, contact a Nissan workshop.
---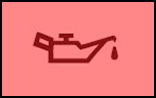 Engine Oil Pressure Warning Light
The engine oil pressure warning light illuminates to inform the driver of low engine oil pressures. Dashboard light may flicker or permanently illuminate whilst driving. If so, pull over and turn off the engine immediately as soon as it is safe to do so. You cannot continue your journey – call Nissan workshop for assistance. Continuing your journey can potentially cause severe damage to the engine. Low engine oil levels are a separate issue where a 'Oil Level Low' message will appear in the dashboard message centre.
---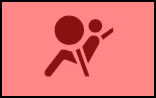 Supplemental Restraint System WARNING LIGHT
The Supplemental Restraint System (SRS) air bag light illuminates when ignition is switched to ON and turn off after approximately 7 second. This informs the driver that systems are active and operational. If the light remains on after 7 seconds, flashes intermittently or does not come on at all, system will need to be services and repaired at a Nissan workshop. Unless checked and repaired, the SRS air bag system and pre-tensioner seat belts may not function properly. For further information about airbags and possible faults, see why is the airbag light on?
---
---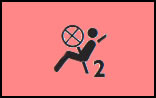 Front Passenger Air Bag WARNING LIGHT
Switching the ignition to the ON position, the front passenger air bag deactivated (OFF) warning light which is located in the combination metre, illuminates for approximately 7 seconds and should then go out to inform driver that system is operational. If the light remains on, this informs the driver that the passenger air bag has been deactivated.
---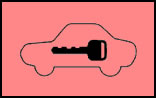 NATS Security Dashboard WARNING LIGHT
The Nissan Anti-Theft System (NATS) light blinks or flashes when the ignition is turned to the LOCK OFF or Acc position. This will indicate that your Nissan Qashqai is fitted with NATS and is operational. If the NATS system is malfunctioning, the dashboard symbol will stay on when the ignition is in the ON position.
---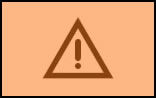 Master WARNING LIGHT
The triangle with an exclamation mark is the Nissan Qashqai master warning light. This symbol illuminates when any warning message is displayed in the message centre.
---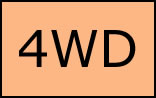 4WD Dashboard WARNING LIGHT
The 4 wheel drive (4WD) will illuminate when the ignition is turned to the ON position and will go out shortly after the engine has started. If the 4WD system malfunctions or the revolution or radius of the front and the rear wheels differs, the symbol will stay on or flash / blink. If the light flashes or comes on whilst driving, the 4WD mode will revert to 2WD. In this situation, reduce vehicle speed and get checked by a Nissan workshop. If the 4WD warning light flashes in the following sequence while driving, proceed as follows:
Flashes rapidly around twice a second – Pull off the road in a safe place and idle the engine. The driving mode will change from 4WD to 2WD to prevent the 4WD system from malfunctioning. The vehicle can be driven again as soon as the warning light goes out.
Flashes slowly around once every 2 seconds – Change the driving mode to 2WD and reduce the vehicle speed as soon as safely possible.
---
---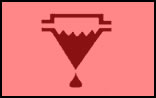 Water in Fuel DASHBOARD WARNING LIGHT
To signify that there may be water in the fuel this dashboard symbol can remain on permanently or flash. Water should be drained from the fuel immediately else serious damage can occur to the engine.
---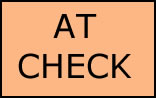 Automatic Transmission Check WARNING LIGHT
The automatic transmission check (AT check) light will come on to inform the driver that the automatic transmission oil temperature is too high. If light illuminates whilst driving, reduce speed until light goes out. Another situation is that when the ignition is turned to ON, the light will illuminate for 2 seconds. If the light flashes, it may indicate an issue with the automatic transmission. A Nissan workshop will need to assess the problem. Continual driving with transmission issues may cause damage.
---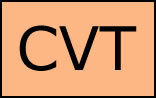 CVT WARNING LIGHT
The Continuous Variable Transmission (CVT) light should come on for a short period when the ignition is switched to ON. If the symbol illuminates whilst driving, it may indicate a problem with the Continuous Variable Transmission. System will need to be checked by a Nissan workshop.
---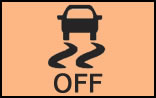 Electron Stability Control Off WARNING LIGHT
The Electronic Stability Control (ESP) off light will illuminate when the ignition is switched to the ON position and will turn off after around 1 second. The ESP is now operational. If the ESP switch is turned to the off position, light will illuminate. If the ESP OFF light and SLIP light illuminate together when ESP has not been turned on, it indicates the system is not functioning properly. Vehicle can still be used by may become less stable in extreme driving conditions. Seek assistance from a Nissan workshop.
---
---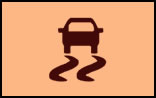 SLIP Indicator WARNING LIGHT
The car slipping / skidding symbol may on occasions flash / blink. This is to inform the driver that Electronic Stability Control Programme (ESP see above) is working. This is also a signal that the vehicle is approaching its traction limits due to road conditions / weather conditions or due to excessive speed.
---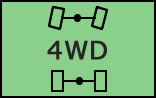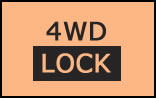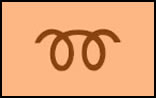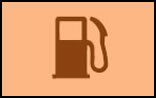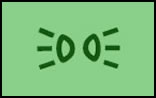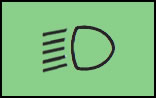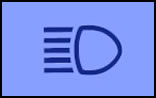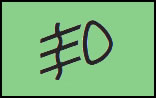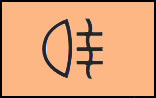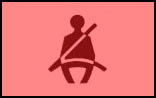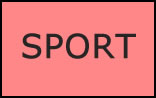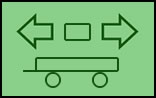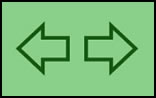 ---