All driving tests, including the driving theory and practical driving test are organised by the Driver and Vehicle Standards Agency (DVSA). A driving test can be either booked directly with the DVSA or a test booking service not associated with the DVSA.
In either case, all test bookings are ultimately managed by the DVSA. The DVSA send a confirmation email occasionally a confirmation letter if you have booked online. Regardless of which service is used, it is important to provide a valid email address as this is where your confirmation email is sent.
If you have either lost your driving test confirmation letter, not received one or have not received a confirmation email, checking your driving test booking is easily done via the check driving test section.
For email confirmation, check the junk folder of your email provider as it's possible it could be in here. This service can be used between the hours of 6.00 am and midnight. To check your driving test date and time, you will need to provide two of the three pieces of information listed below:
your valid Great Britain or Northern Ireland provisional driving licence number
your application reference number
your theory test pass certificate number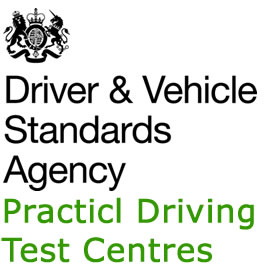 This service can also be used to change driving test date or to cancel a driving test. To change or cancel a driving test, a minimum of 3 clear working days' notice must be provided.
Alternatively, you can telephone the DVSA. All DVSA contact information can be obtained from the learning to drive section. Telephone numbers are via an automated phone system. If you are experiencing other issues with your driving test booking, a DVSA representative can be reached by listening to the options provided.
It is unlikely that a driving test centre will be able to tell you a driving test confirmation date as their booking schedules may not span that far ahead. The DVSA hold the entire database records for test bookings and not individual test centres.
What to take to driving test
When attending a practical driving test, you must take with you your provisional driving licence; both the card and paper counterpart. If you have the old style licence, you must take this along with a valid passport. The examiner is highly unlikely to conduct the driving test without this and you will lose your test fee.
Also take your theory test certificate. In reality however, examiners do not often ask to see this although take it just in case. You do not need to take along your driving test confirmation letter. If you did not receive a confirmation letter or email, check your booking details online and print a copy. Take this along to your driving test to help eliminate any issues that may arise at the test centre.
Lost driving licence
You will not be permitted to take the practical driving test if you do not take your driving licence. If you have lost your driving licence, a new one can be ordered via the DVSA website. It can take up to 2 weeks to receive your new licence, so rescheduling your driving test may be advised.
Lost theory certificate
If possible take along your theory test certificate. If you are unable to find it, further information can be found in the lost theory certificate page.