The driving test day is rather unique in that it's not likely you will have another test day like it. By this stage, you should have received sufficient training preferably by a qualified driving instructor and be ready to site the practical driving test.
Even when the driving test day comes, pretty much all learner drivers ask the question am I ready for the driving test? Your instructor be taking you for your driving test if you are not ready, so this in itself should provide you with a sufficient answer.
If however you have a particular reason that you want to cancel the driving test, you must provide the Driver and Vehicle Standards Agency (DVSA) with a minimum of 3 working days (including Saturdays) notice. Unfortunately you will not be able to get a refund or reschedule unless this is provided.
Driving test day preparation
Wear comfortable clothes and have a bite to eat and drink before the test to give your brain food. Don't drink too much however as you don't want to be needing the toilet just before or during your test. Some driving test centres don't actually have toilets believe it or not, which certainly doesn't help nervous learner drivers.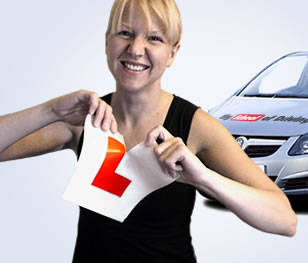 Ensure you take both parts of your provisional driving licence; the plastic card and it's paper counterpart. The driving test will not be conducted if you do not provide the examiner with these. Ideally, also take your theory test pass letter and the conformation for the practical test booking. These 2 documents are not as essential however and the test should still go ahead if you do not provide these.
Your driving instructor should pick you up around 1 hour before the scheduled time of the test. It's not usually ideal to have too much more driving than this before the test as you need to remain fresh for the test itself. This 1 hour of driving should be used as a warm up lesson only and to go over any areas that need minor practice. Again, try not to focus on any one particular area too heavily as stress and desperation is likely to make it go wrong.
How do I know when I'm ready for my driving test
As previously mentioned, your driving instructor will let you know if you are ready or not. If you haven't done so already and you have enough time before your driving test day, take a mock driving test.
This will provide you with a reasonable accurate assessment of your abilities and chances of passing. It can also be beneficial to take a mock test with a different instructor that you have never met before. This has two benefits; it allows a fresh unbiased professional to assess you, plus it will give you the feel of a driving test whilst sitting next to a complete stranger, just like the real driving test.
As a general guide, if you can drive on a variety of road types with reasonable confidence and perform all manoeuvres without the need for prompts (or very few) off your instructor, then you should be all set to take the driving test.
If you are reading this on the actual driving test day, then you really have nothing to lose. Try not to let self-doubt get in the way. It's normal to be nervous of course, but try to channel that energy into positive focus for the test. Focus on being confident and relaxed but also make yourself believe that this test is just a dry run to gain experience and that it doesn't matter too much if you fail.
The driving examiner
The driving examiner will be friendly and courteous. They are just a normal person doing their job, so just think of them as exactly that. Try and have a friendly chat and a bit of a laugh on the way to the car to break the tension. Don't be afraid to ask them any questions whether in general chat or regarding the driving test.
Remember, you're not a fully qualified licensed driver, you're a learner driver. The examiner isn't expecting a professional drive. Don't worry about any mistakes you make, it's surprising how many you can get away with. Just try to keep it safe, that's the main thing.
On the driving test day it's really too late to be thinking that I wish I had done this or that before my test, so there's little point in worrying and getting overly stressed. Get yourself comfortable in the driver's seat and drive, just like you normally do.
Driving test related information